In celebration of Black History month, STC is delighted to honour outstanding contribution from our Black-owned, local businesses and recognize members of the Scarborough community. Scarborough is known for its diversity, and we are committed to reflecting our community year-round so you can come to our shopping centre and support the local artists and entrepreneurs that enrich our lives.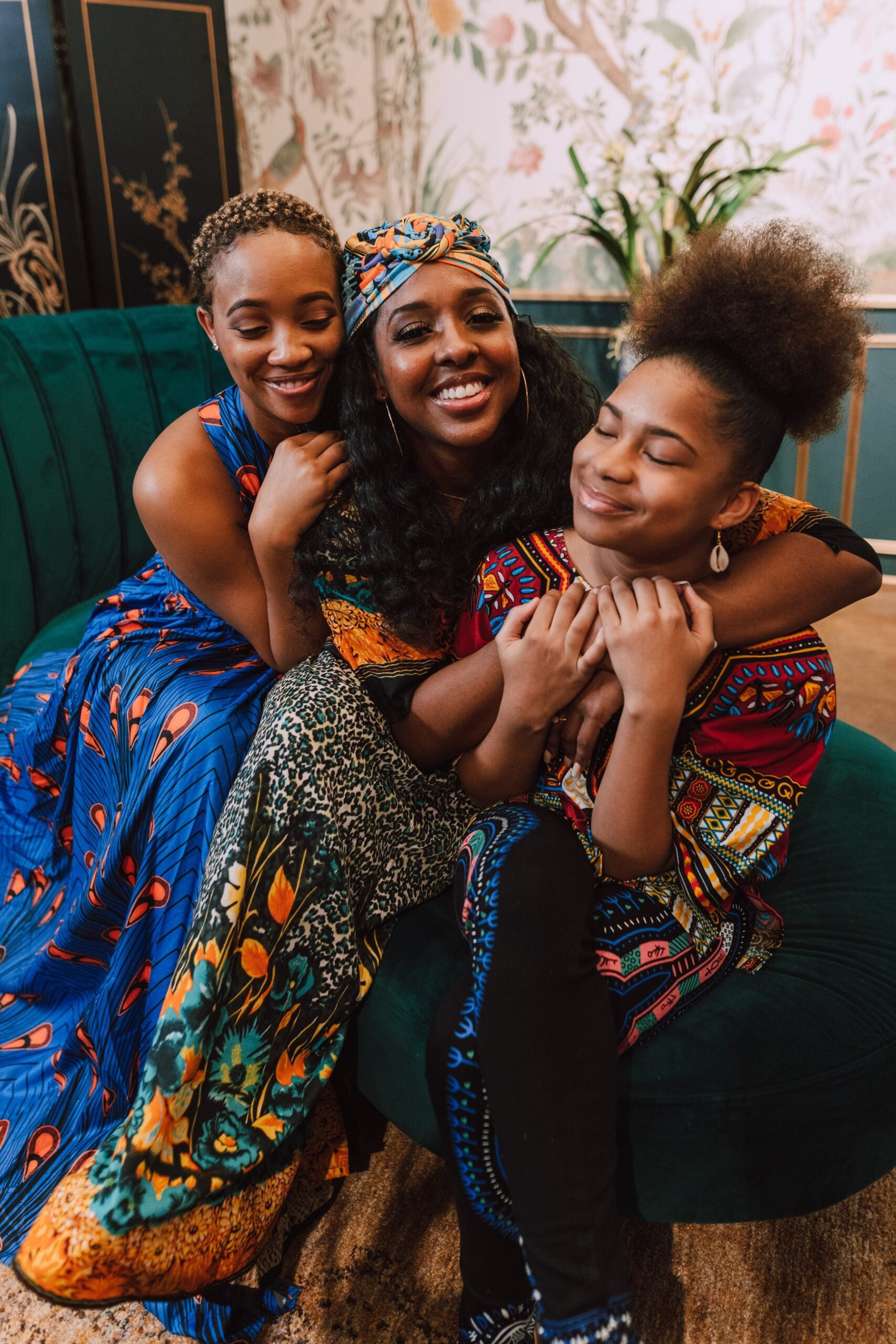 Scarborough Heroes: A History in Colour Art Installation
STC is partnering with ArtworxTO to host an exhibit from Toronto artist Joseph Osei Bonsu's ""Scarborough Heroes: A History in Colour". From Kardinal Offishall to Robert Brown, each of the 13 framed illustrations tells the story of how each hero is connected to and represents the best of Scarborough.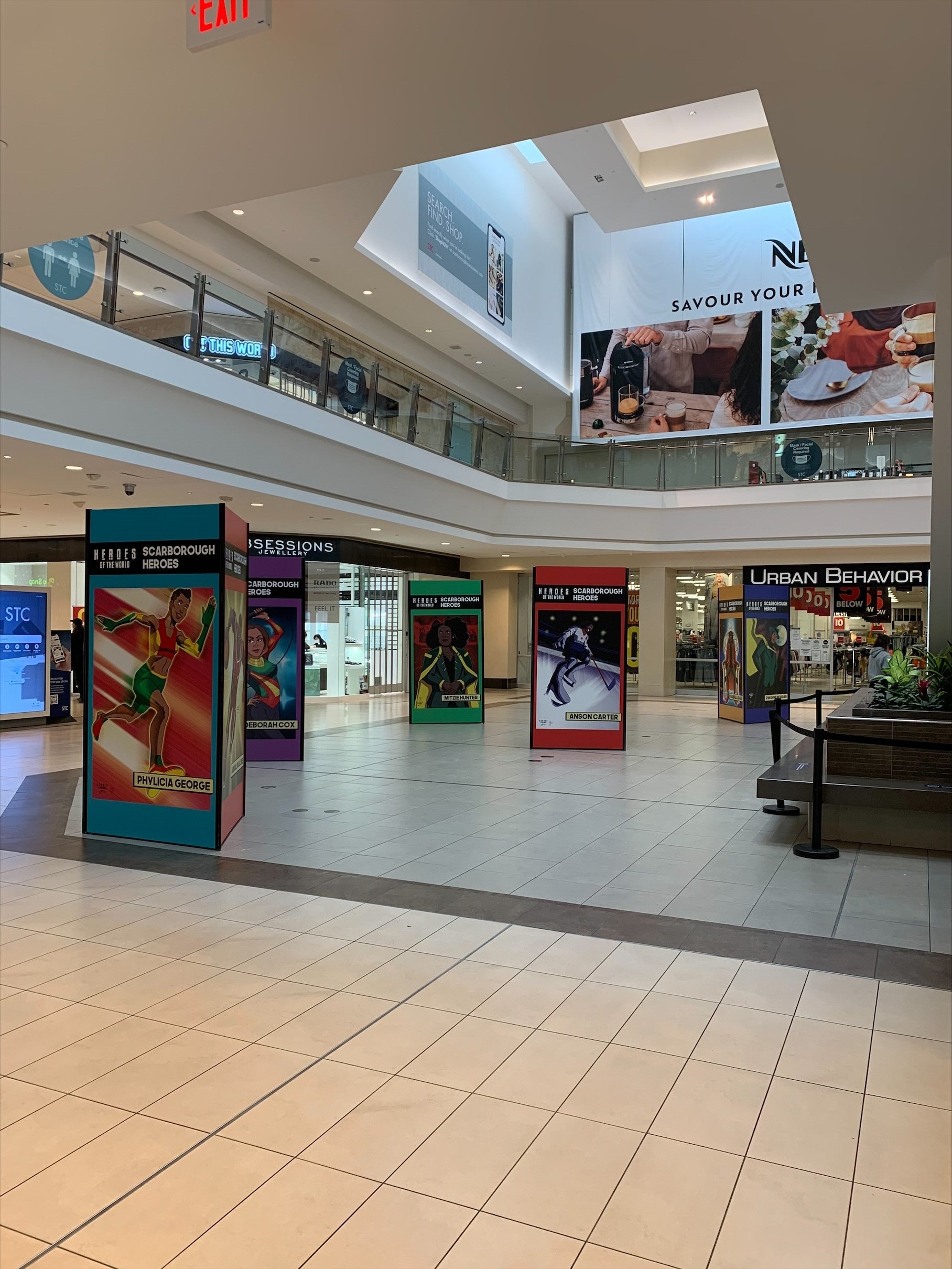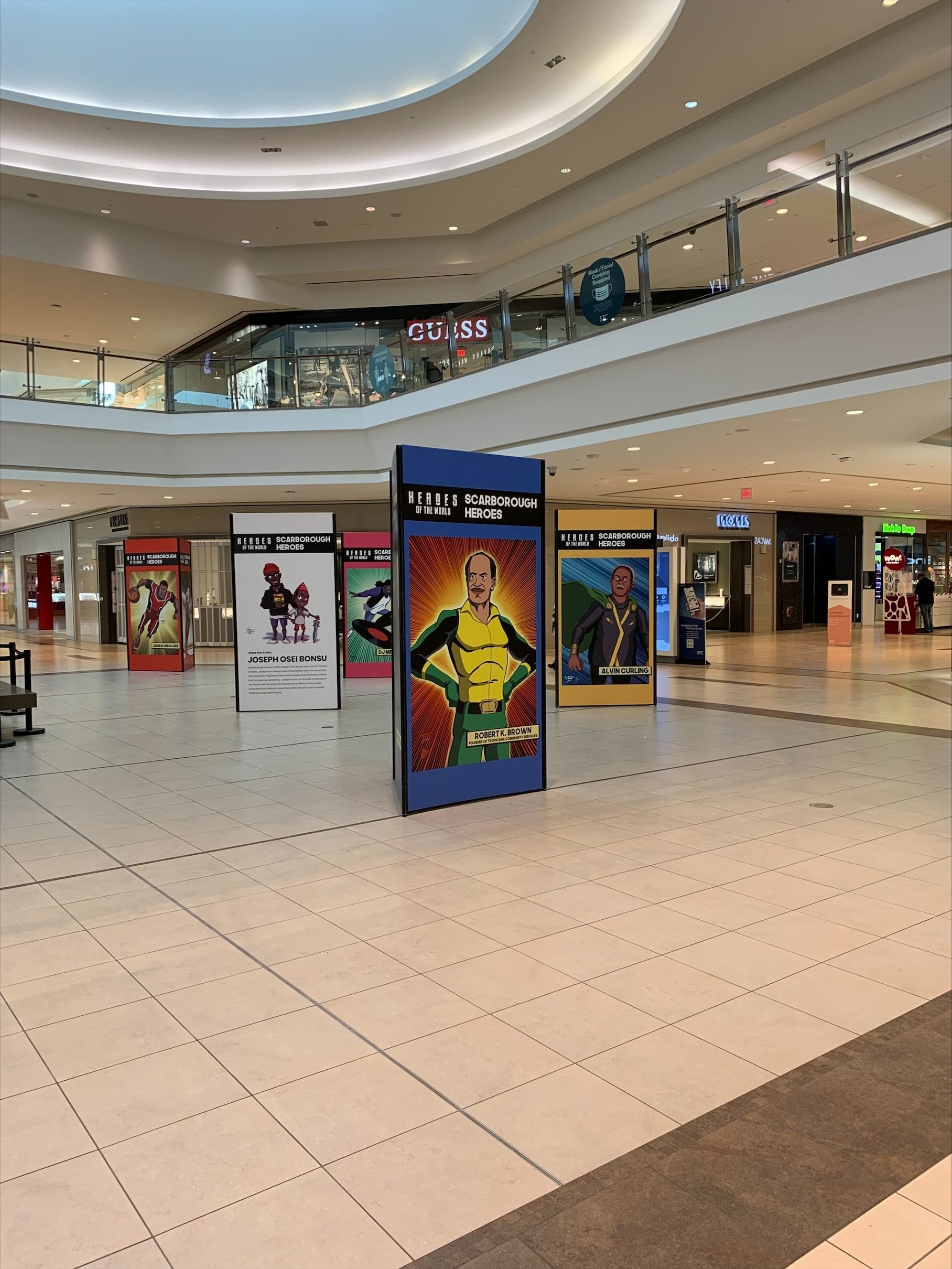 Contest Info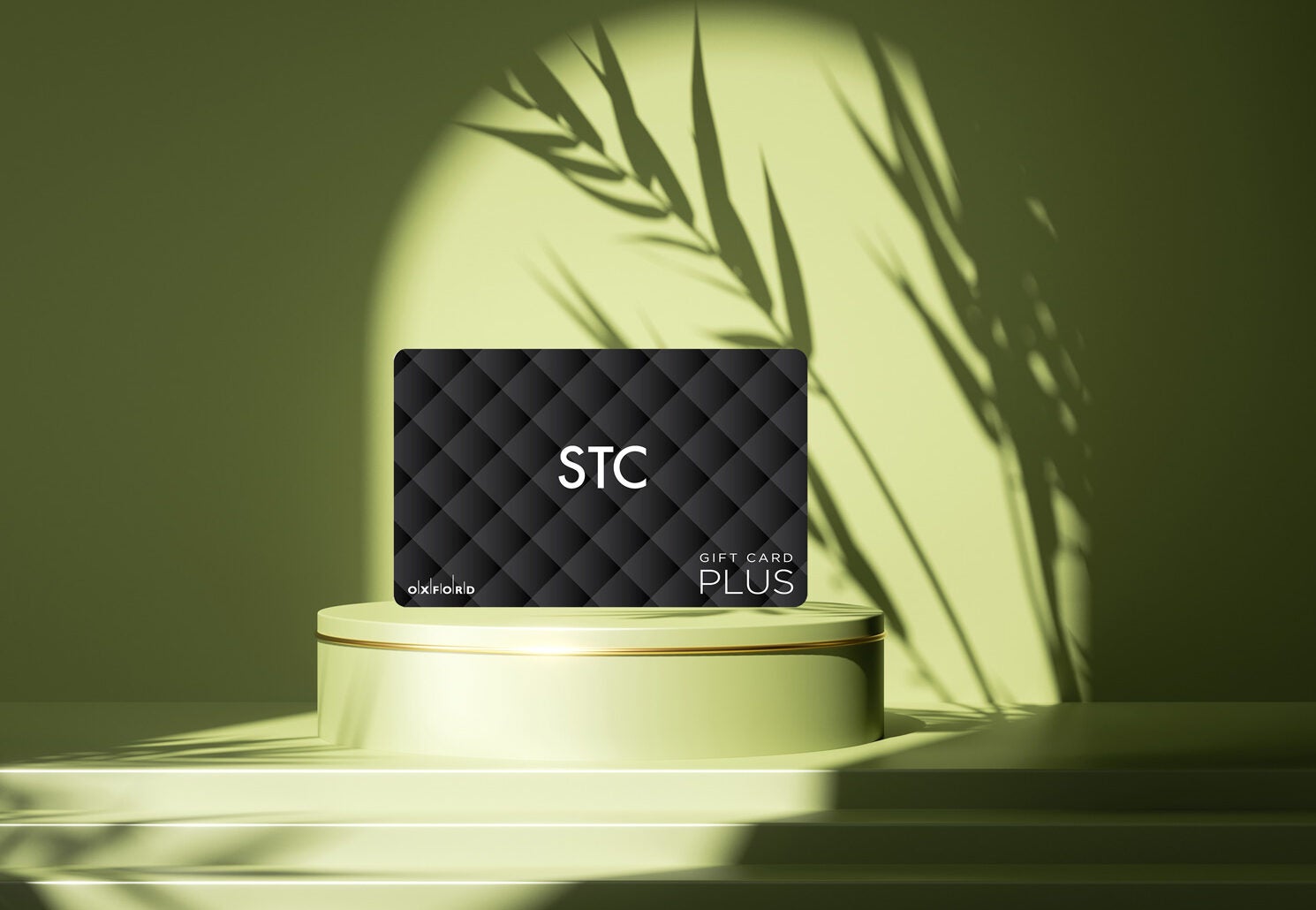 In celebration of Black History month, STC will be launching an Instagram contest for 10 lucky winners to win an $50 STC gift card. Make sure you tag @shopstc in your entry.
Here are 3 ways to participate:
Scarborough Heroes Colouring Book: Download ArtworxTO colouring pages here, share your completed images tag @shopstc and hashtag #ScarboroughHeroes2022 to enter into contest.
Who is your Hero? Take a selfie with your hero, caption what makes them a hero in your life. Tag @shopstc and hashtag #MyScarboroughHero to enter into contest.
Scavenger Hunt: Visit and snap a photo of any Artworx Exhibits around STC. Tag @shopstc and hashtag #ScarboroughBackbone to enter into contest. (Shoppers Court, Bay Court)
Contest begins from February 4 and ends on February 28, 2022. Visit HERE for contest rules and regulations. No purchase necessary.
STC has reached out, connected and engaged with local entrepreneurs to introduce five new Black-owned, local businesses to our shopping centre. In celebration of Black History Month, we're honoured to pay tribute to the entrepreneurial journeys of our local business owners below.
Looking for inspiration? Explore Blog Post
Mint Beauty Bar
See our wide selection of Hair Extensions, Customized Wigs, Beauty supplies, Hair accessories and more.
Image Gallery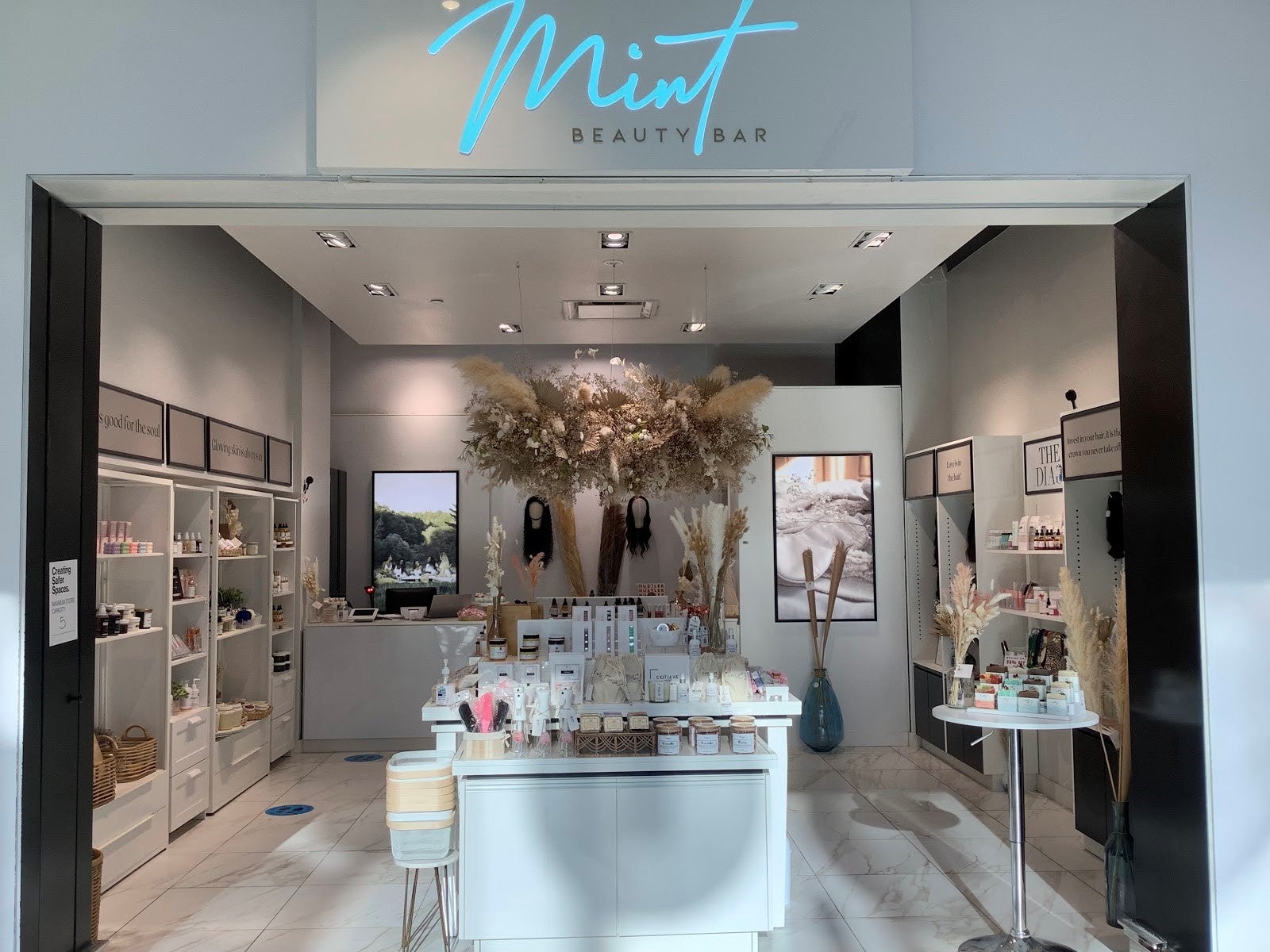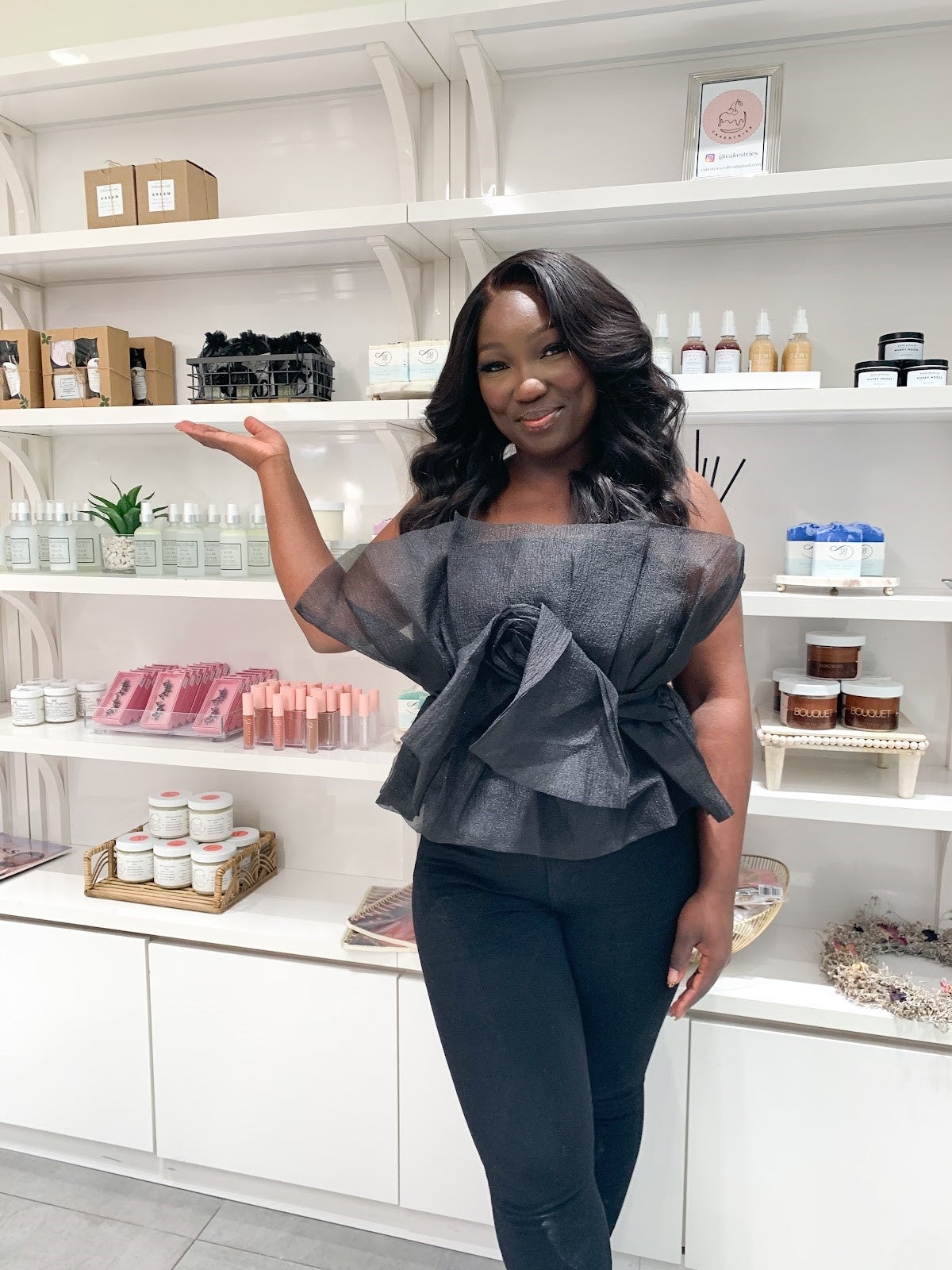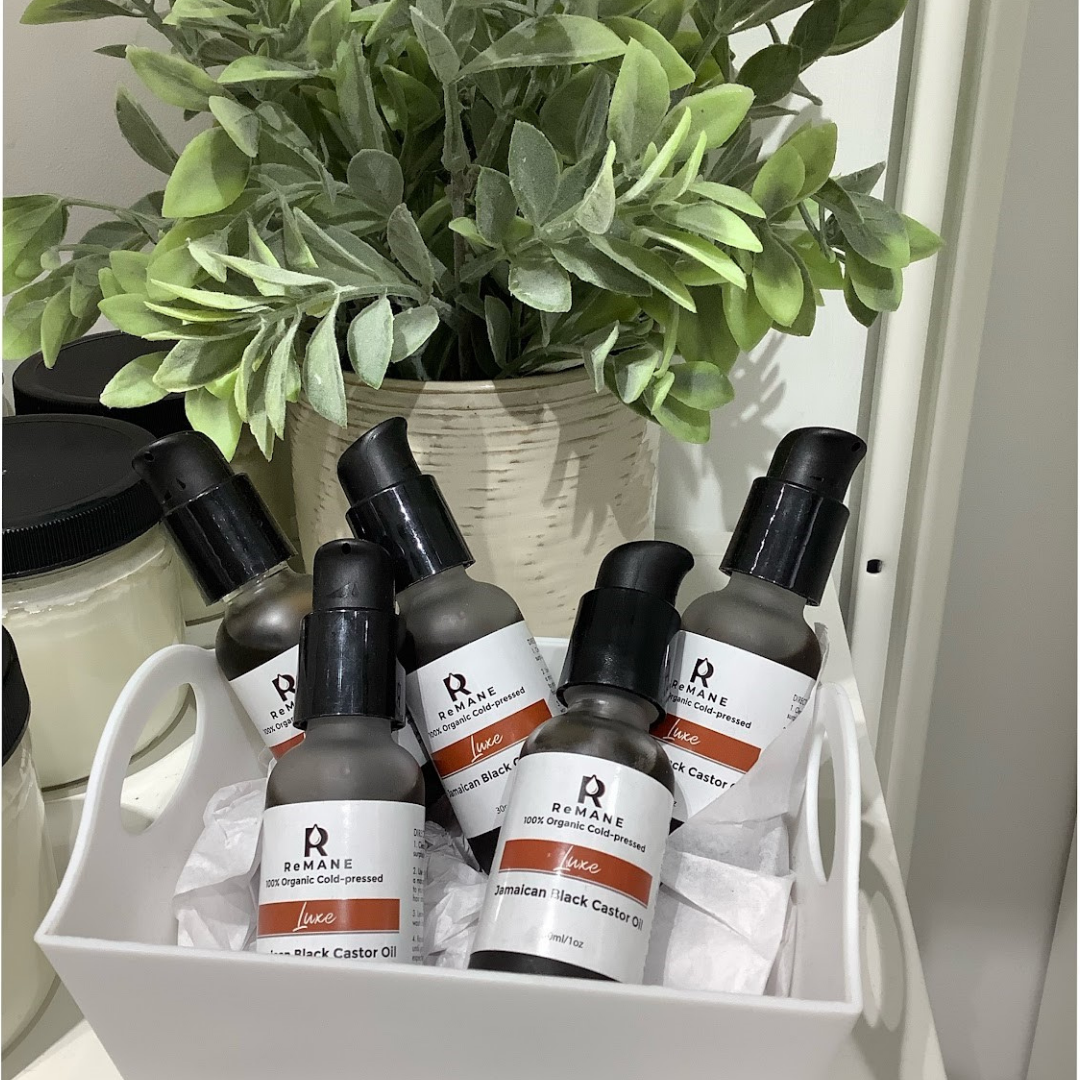 Meet Aisha, founder of Mint Beauty Bar
What does it mean to be a Black entrepreneur?
Being a Black entrepreneur means willing to take a risk, investing in myself and in a business that gives me financial freedom. It means I am strong enough to take the risk, potentially fail and do it again because so many people in our community deserve to be successful and recognized. The challenges I had to overcome is to get noticed and accepted as a black business owner inside a shopping centre. The biggest accomplishment for me is having an all-female store and being able to collaborate with many Canadian businesses because I am all about women empowerment. The feeling of just having a customer take home a small business item is the best feeling for me. To me, it means success.
What does Scarborough mean to you?
Scarborough is new to me (from Barrie), but I have learned it is full of multicultural and diverse individuals and full of so many local businesses I have never known about. Choosing to put my business in this location was one of the best decisions I've ever made. I see so much change to connect the community with products and services that are important to them and I admire it.
STC is partnering with ArtworxTO to host an art exhibition "Scarborough Heroes: A History in Colour" Who is your hero?
My hero is my Mother Caroline. Because of her, I got the chance to come to Canada, and the opportunity for a better and successful life. I got a chance to open a business and share my greatness with so many other business owners. Because of my mother, I believe I can achieve anything.
Sam's Juices
Inspired by the flavours of the Caribbean, Sam's Juices serves up a delicious menu of juices, smoothies and eats.
Image Gallery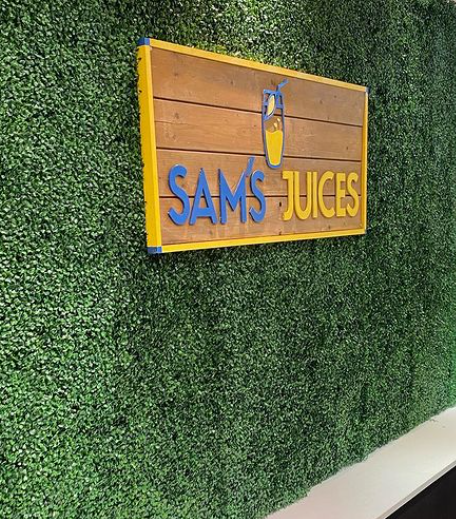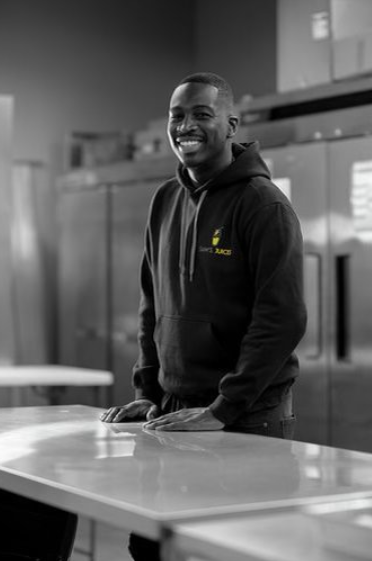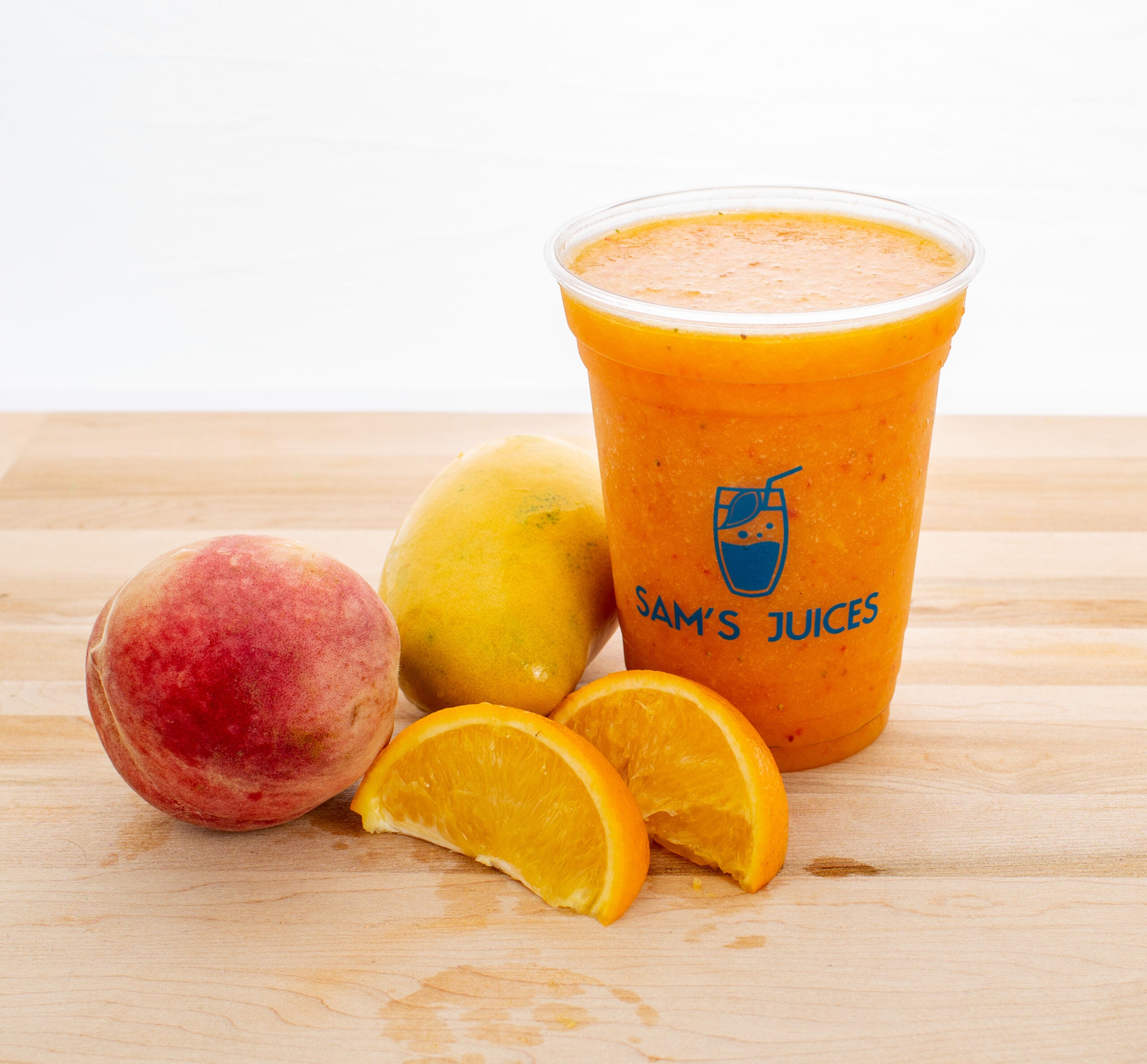 Meet Samuel, founder of Sam's Juices
What does it mean to be a Black entrepreneur?
What being a Black entrepreneur means to me is defying the odds. Things aren't as accessible and opportunities aren't as easy to come by for business owners like myself. My biggest accomplishment is being able to have my own creative ideas and bring them to life. It has been a blessing to do this and make a living from it.
What does Scarborough mean to you?
Scarborough means a lot to me. Even though it is not my hometown (from Brampton), the city has embraced me and welcomed my business with open arms. Being in the STC has really opened the opportunity to have new customers from the Scarborough community try my products.
STC is partnering with ArtworxTO to host an art exhibition "Scarborough Heroes: A History in Colour". Who is your hero?
A Hero of mine would be my father. His hard work and dedication to his craft and work were unmatched. He helped me learn and understand the importance of taking care of your family and handling your business effectively.
The Clarendon Trading Company
We believe that everyone should have access to great clothing, in the styles that they love!  Our mission is to source products through affordable and sustainable means. While  providing  authentic high-quality vintage and streetwear apparel to our customers at a fair price.
Image Gallery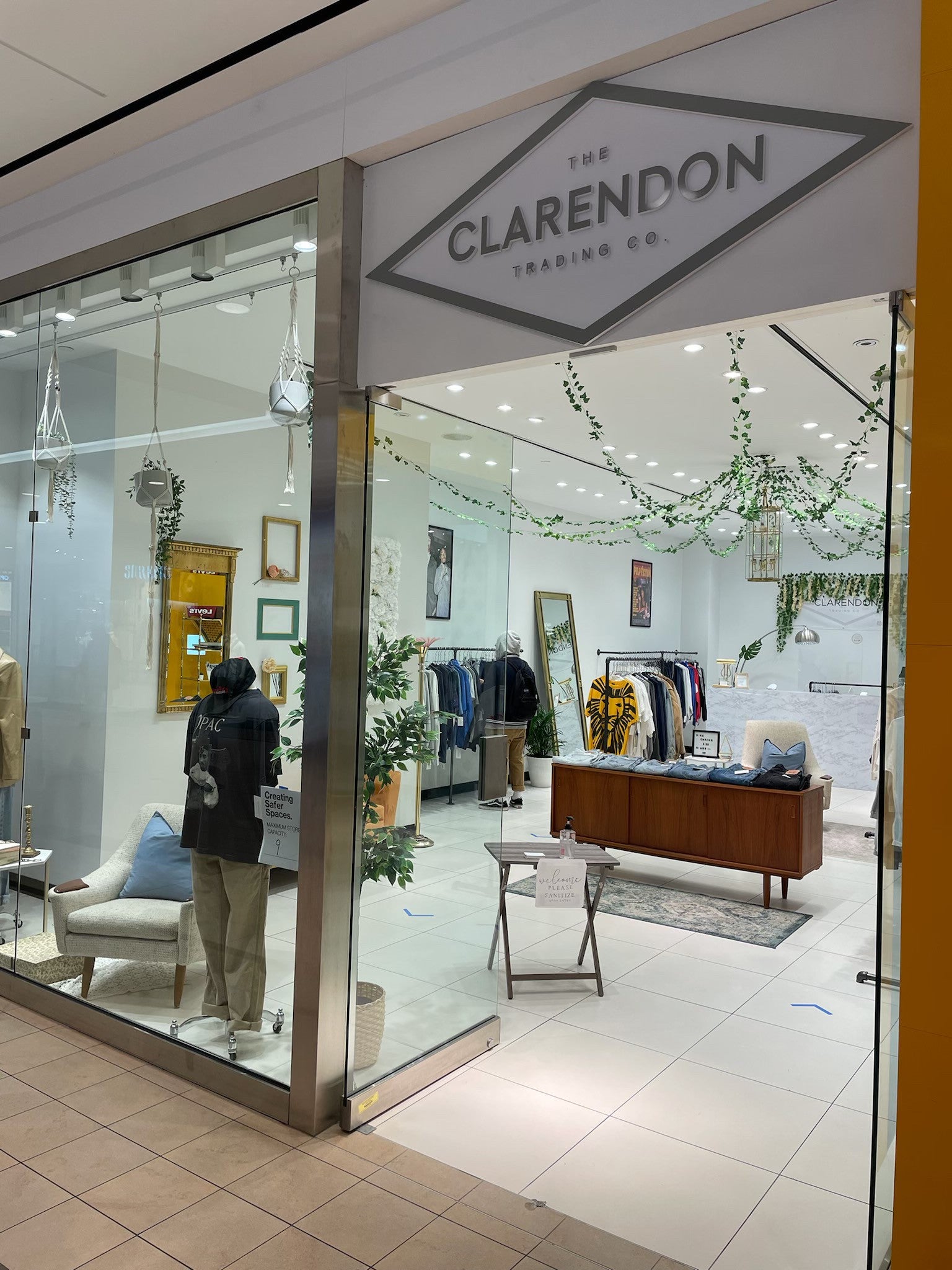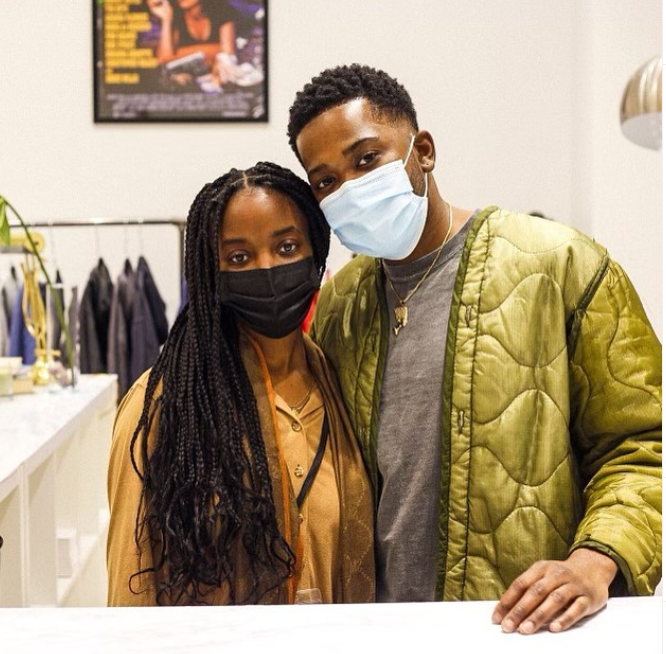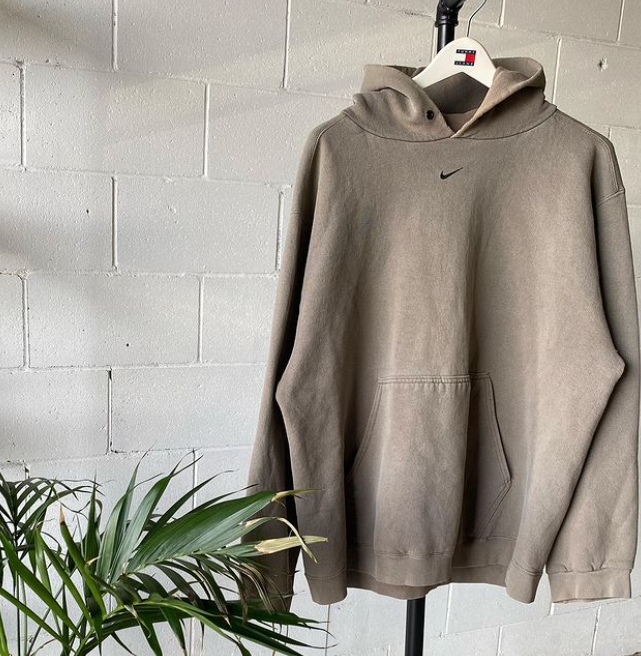 Meet Johnnel and Colette, founders of The Clarendon Trading Co.
What does it mean to be a Black entrepreneur?
To us, being Black entrepreneurs is something that we take a lot of pride in to represent our community. Growing up, we didn't get the opportunity to see people that look like us, doing the work that we do. Representation is so important for future generations to see the change they can become. One of our challenges is combatting the perception that as Black Entrepreneurs we "don't belong" in certain circles. This can be discouraging but,  we try to remember the importance of our representation, and the impact  we have on those around us . We DO belong and will continue to participate and make change in the community. And in those spaces, we will open doors and extend a hand for other members of our community to do the same.
What does Scarborough mean to you?
To us, Scarborough has always brought a sense of belonging and peace. It feels good to be around community. Scarborough is the perfect combination of familiarity and diversity. A place where we can all grow, share, and prosper together!
STC is partnering with ArtworxTO to host an art exhibition "Scarborough Heroes: A History in Colour". Who is your hero?
A historical hero of ours is Harriet Tubman. To us, she is the epitome of Black strength and perseverance. Against all odds, she sought the path of the Underground Railroad, forging freedom for herself and many others. As a collective, we have faced so much pain, struggle, and loss, but as a community we continue to push and press on for a brighter day and a better tomorrow always.
Black Owned Toronto
Showcasing vendors from across Canada and in a range of categories, you'll find delightful home goods, the best beauty and grooming products, amazing fashion, and mouth-watering food. All from Black-owned brands, all under one roof. 
Image Gallery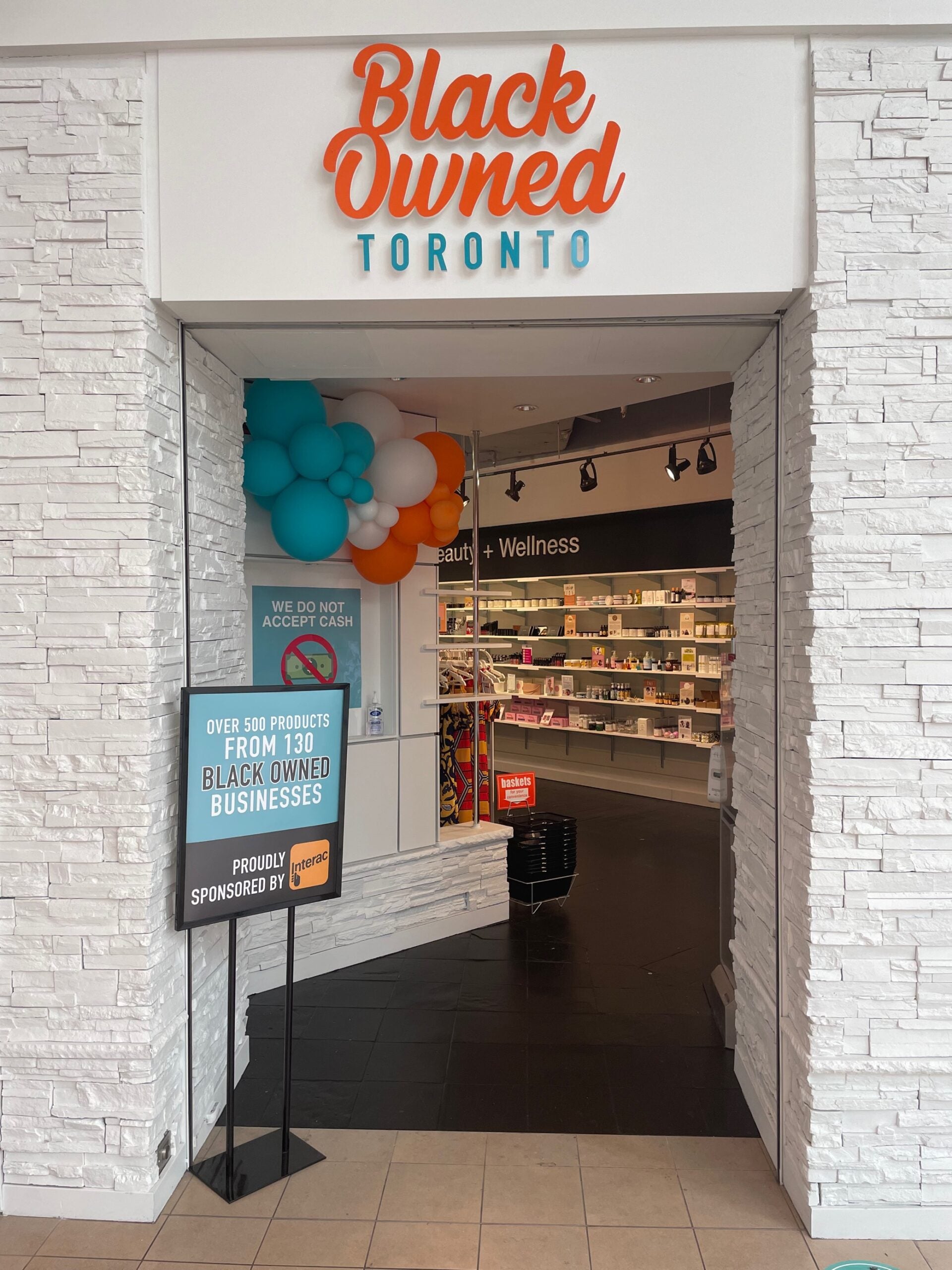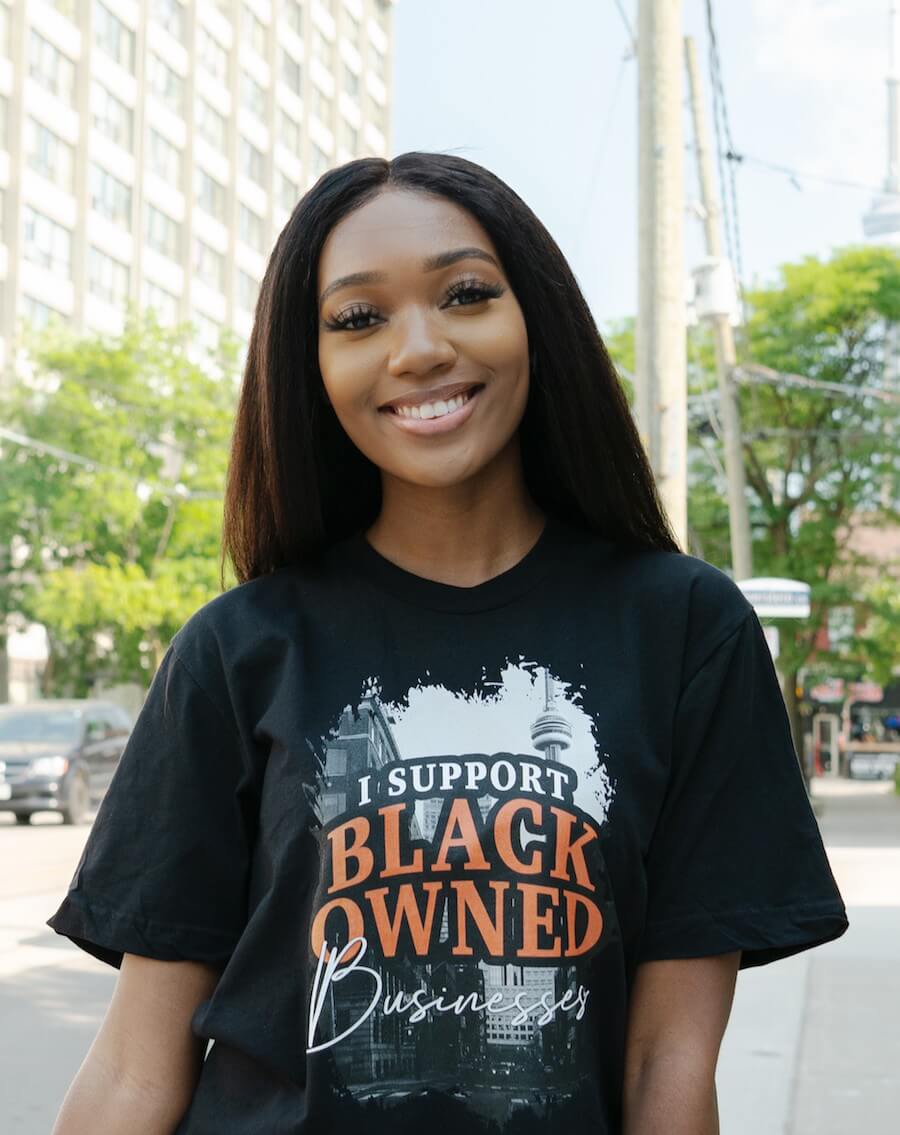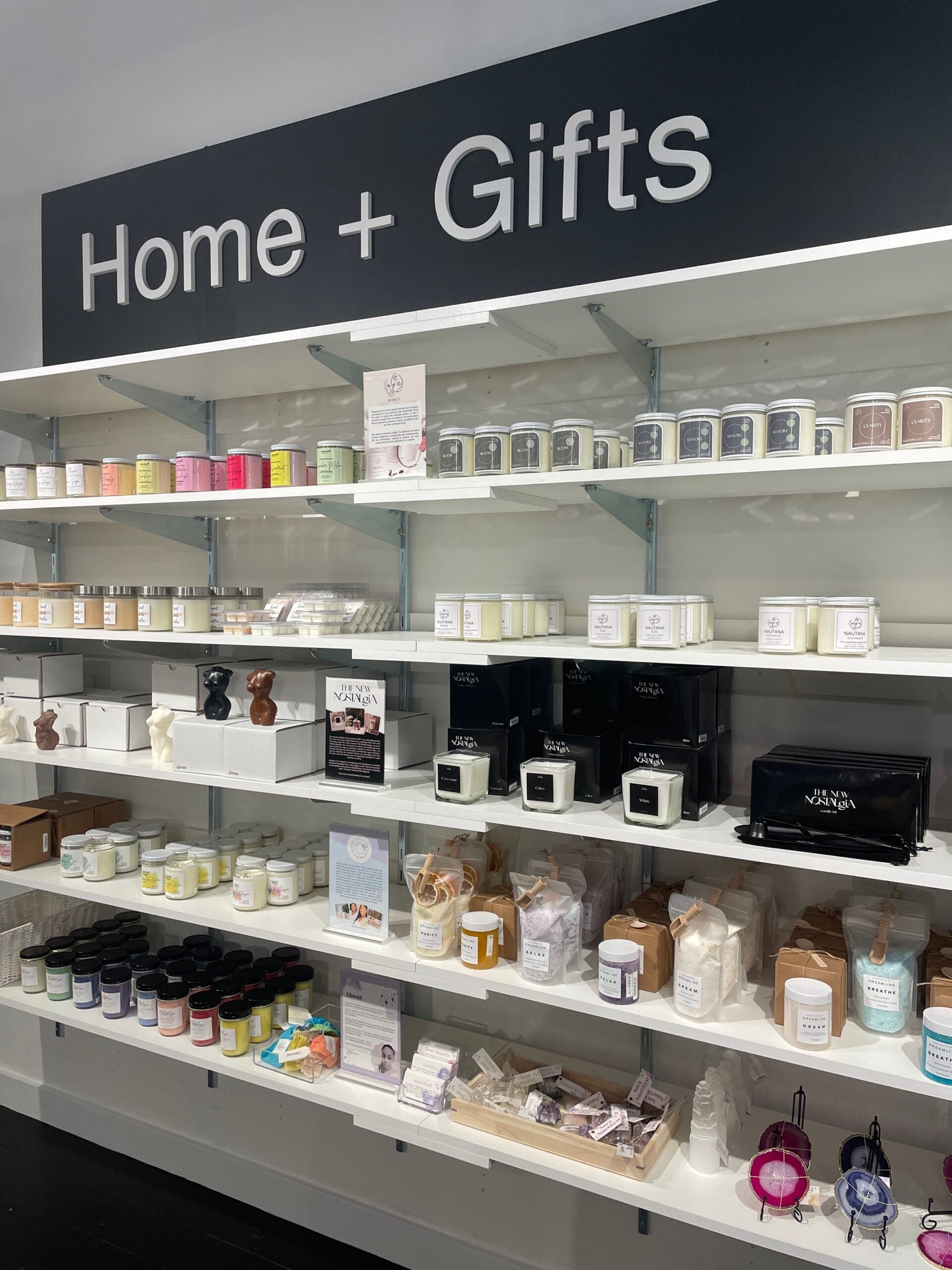 Shop20 Inc.
Flaunt chic styles with fashion from Shop20 INC.. With unbeatable prices, Shop20 INC. ensures that every customer can enjoy a beautiful wardrobe at an affordable cost.
Image Gallery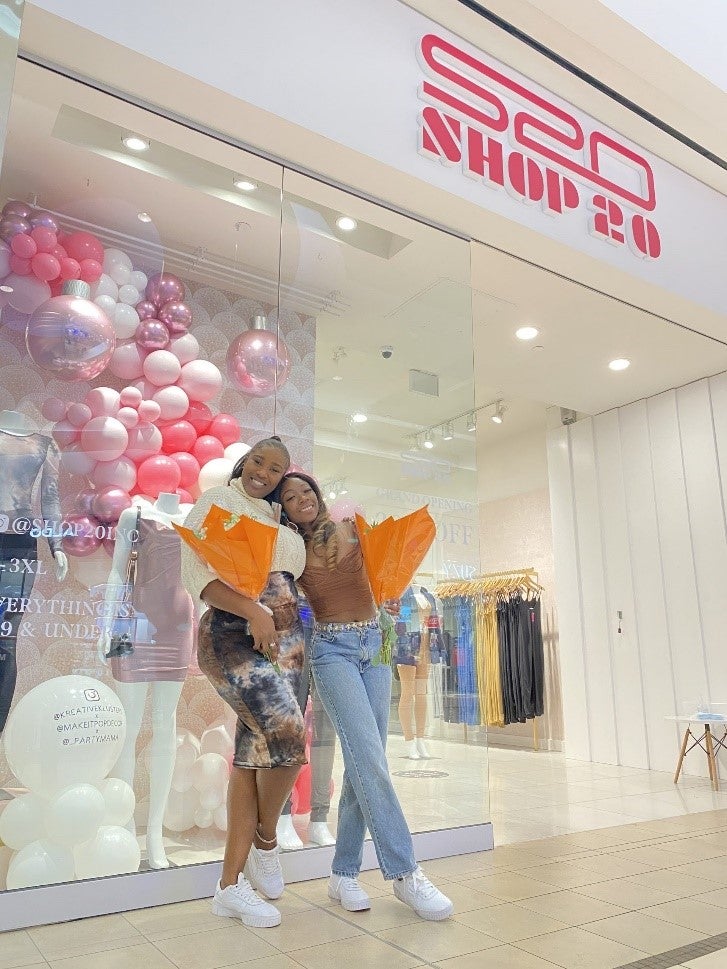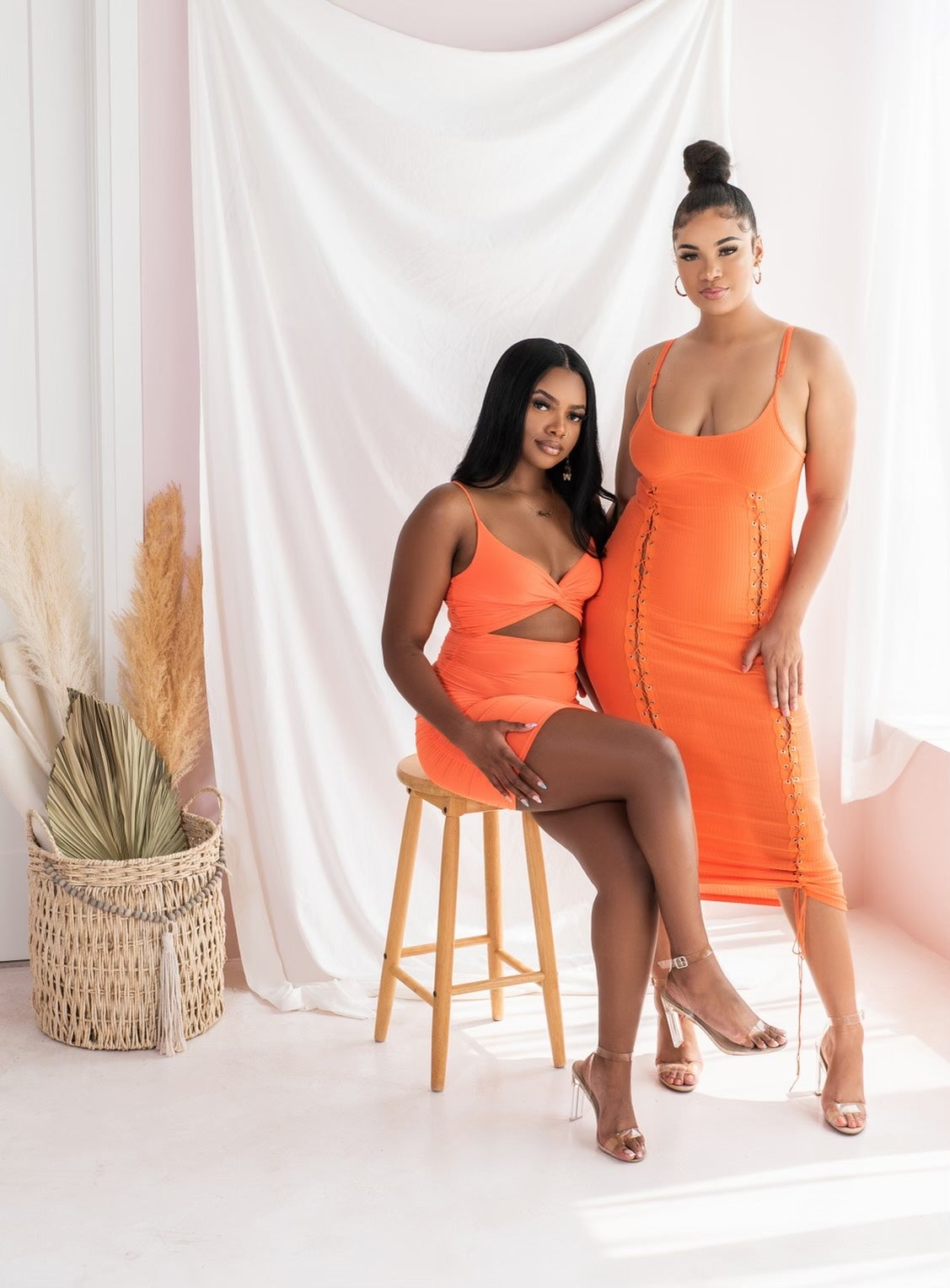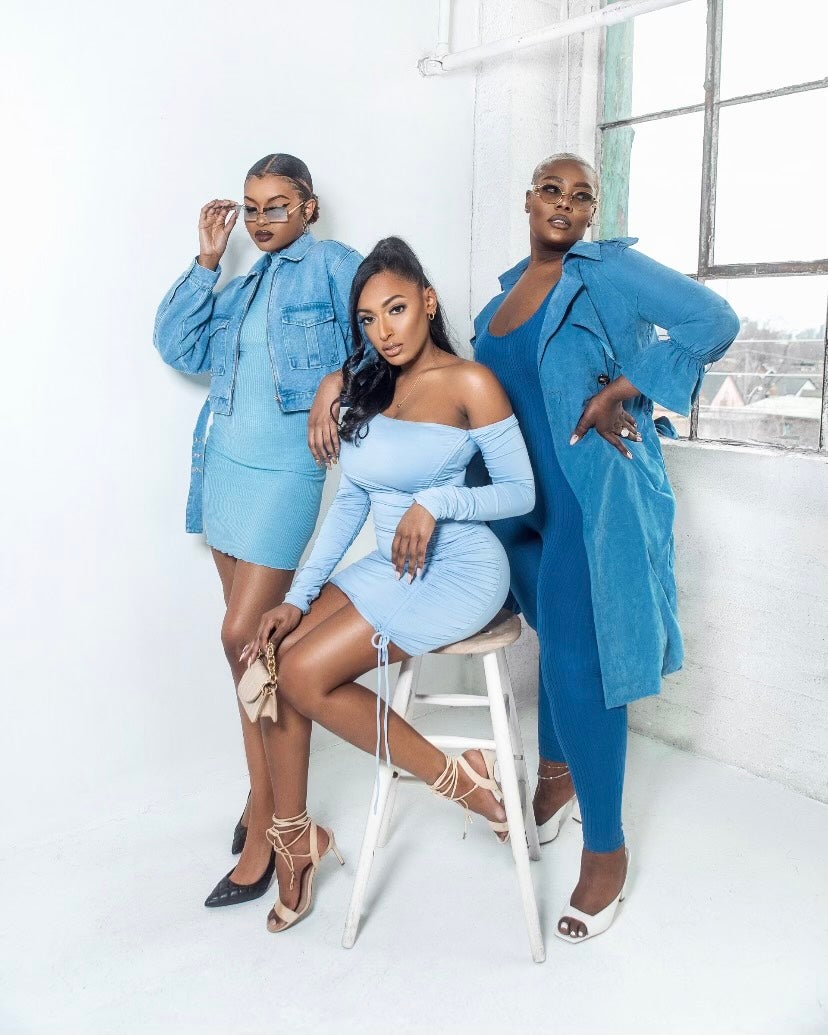 Meet Samantha and Stephanie, founders of Shop20 Inc.
What does it mean to be a Black entrepreneur?
Samantha – Being a Black entrepreneur means overcoming difficulties, assumptions, and adversities. We have been able to conquer and breaking down these barriers by continuously believing in our business brand and vision. Our biggest accomplishment is to launch our business within large, iconic shopping centres and provide our one of a kind Shop 20 experience on a larger scale. The challenges we faced helped build experience, character, knowledge, and grit. The light at the end of the tunnel comes after the adversity.
Stephanie – Being a black entrepreneur, to me means to aspire and inspire. To aspire to be my best and do my best at everything. To dream and set goals in my business to achieve. To break ceilings and occupy spaces, historically not given to BIPOC. But more importantly, to inspire my community to dream, believe in themselves and share the greatness they have to offer to the world.
What does Scarborough mean to you?
Samantha – Scarborough means absolutely everything to us in every way. Being born and raised in Scarborough, it is who we are and how we live our day-to-day lives. Shop 20 is a representation of that Scarborough girl. And we plan to continue representing Scarborough globally.
Stephanie – Scarborough is home and my community. No matter where I travel or go, it will always be home.
STC is partnering with ArtworxTO to host an art exhibition "Scarborough Heroes: A History in Colour". Who is your hero?
Samantha – My hero is Elon Musk as someone whose thinking exceeds his surroundings and societal norms. Instead of viewing adversity as negative, which most of us tend to do, he keeps an unmatched, calm and strategic attitude towards overcoming hardships. He attributes his success to understanding, preparing, and anticipating the attitude required to overcome adversity in this world.
Stephanie – My role model is Michelle Obama. The 1st black first lady, she fulfilled her role with poise and class advocating for issues such as poverty, education, nutrition and physical activity. Further, she supported her community through her choice of fashion by wearing pieces from Black Designers. She is my hero in breaking the glass ceiling to me.
We'd like to take this opportunity to thank you two artists for their outstanding contribution to Arts & Culture.
Shahaddah Jack
Scarborough poet Shahaddah Jack is a seventeen year old bilingual spoken word poet, performer, emcee, human rights activist, arts facilitator, and student of life. She uses the realities of her identity to create stories of art that connect with others. Her poetry speaks to the lived black experience, the intersectionality of womanhood, and the adversity of adolescence.
Since she was 12 years old, Shahaddah has performed on many stages including Hot Docs Ted Rogers Theatre, Meridian Hall, Toronto Centre for the Arts. She has performed her spoken word at events including, Toronto International Festival of Authors, TDSBCreates, Black Women in Motion: WAAR Conference, RISE in the Parks. Her works have been featured on CBC radio-canada, JAYU HRFF+, Artworksto, AGYU, just to name a few.
Most recently Shahddah's poetry was featured as part of ArtworxTO's East Scarborough Hub exhibit, Re-Imagining West Hill at STC fall 2021. Her poetry captured the life story of two Scarborough seniors and coupled with portrait photography helped bring their stories to life.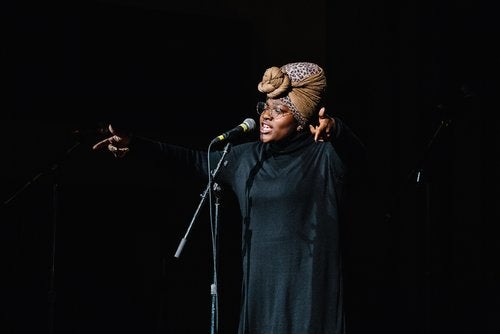 What does it mean to be a Black artist? 
As a poet, it is important for me to highlight the complex identity that is my Blackness. In my opinion, being a Black artist means authentically expressing your truth. We represent the beauty and stories of resilience that can be found within this community. My biggest accomplishment was the opportunity to voice and write the trailer for JAYU's 10th annual Human Rights Film Festival. I was able to experience the intersectionality between my passion for human rights and spoken word, conveying sense of urgency for society to support and represent equity deserving groups. I truly felt like I was stepping into my own as an artist and activist.
What does Scarborough mean to you?
Scarborough has always been "home". In fact, I even wrote a piece about the community when I was 15. Scarborough is the first place in the city where I saw culture and diversity thriving so vibrantly. Scarborough is where I fell in love with my identity as a young Black woman. This is where I fell in love with spoken word after meeting incredible poets like Randell Adjei, Britta B, David Delisca, and Paulina O'Kieffe-Anthony who encouraged me to express the Black creativity that resides within me. Scarborough is a community that touches your heart and is impossible to forget.
STC is partnering with ArtworxTO to host an art exhibition "Scarborough Heroes: A History in Colour" Who is your hero?
My mother, Laurette Jack is the embodiment of resilience, empowerment, and kindness. She has worked at Eastview Neighborhood Community Centre for over a decade, supporting low-income families, mentoring youths, and has adopted the children of this community as her own. Despite adversity and hardships in life, I see my mother express compassion, empathy, and love for the people around her. Through the Pandemic, she has been continuously helping others and doing frontline work despite the risk to her compromised health. I aspire to be at least half the woman my mother is as my hero, my role model.
Learn More
Alexis Eke
Alexis Eke is an illustrator and designer from Scarborough. Inspired by renaissance portraits, her faith and earth tones — she aims to increase the representation of black women in design and offer a space for deep reflection. Her clients include Adidas, Bloomberg, CBC, Canada Goose, Nike Jordan, Raptors, Shea Moisture  – among others.
With a large body of her work filled with portraits of Black women, she aims to ask audiences the questions, "how are Black women represented in the art world?". Most of the time in formal art spaces, Black women are brought in as moving parts, rarely entering these fields as a permanent feature.

What does it mean to be a Black artist? 
To me, being a black artist means that your work carries the weight of influencing lives and breaking glass ceilings. My biggest challenge was learning to protect the integrity of my work (sometimes choosing integrity over money) and getting comfortable doing speaking engagements!
What does Scarborough mean to you?
Scarborough is truly my home. It was where many friendships, lessons and milestones were made in my life. It was the first place my work was displayed on a major scale, Scarborough was the first place that welcomed me as an artist.
STC is partnering with ArtworxTO to host an art exhibition "Scarborough Heroes: A History in Colour" Who is your hero?
My hero is my mother. Not only because she taught me everything I know about art, but because she truly paved the way for me to fully pursue art as a career.