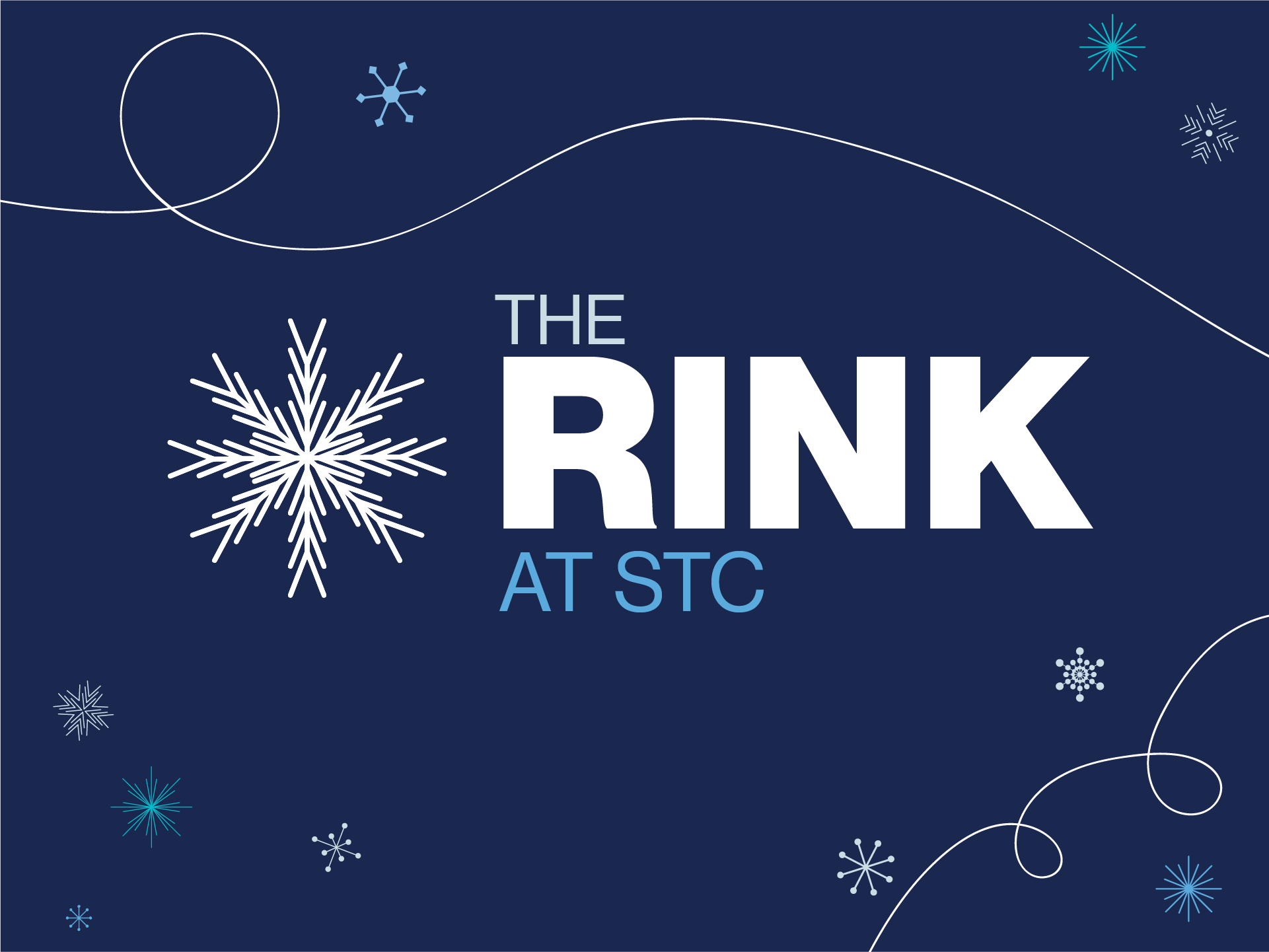 Winter just got more wonderful! Introducing The RINK at STC.
Book your 45 minutes skate time at our synthetic ice rink.
We are limiting our capacity to 10 people per skating experience.
We appreciate your understanding and look forward to seeing you soon.
Enjoy 15% off entire Chatime order when you present your RINK at STC ticket. * Limited to takeout only. Valid from January 21 to February 6, 2022!
Located Lower Level Taste MRKT.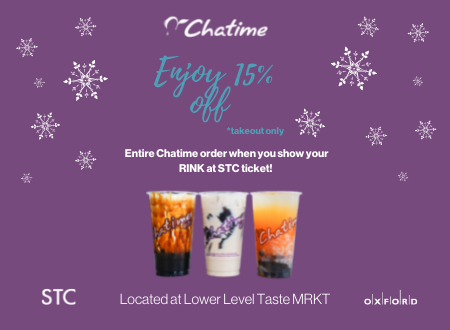 Located at Entrance # 1 by Cineplex
Open daily: 11:00am – 7:00pm by appointment only.
Monday – Sunday: Free Admission book your appointments below.
Ice Time: 45 minutes
Bring your own skates and helmets. No rentals available. Skates should be sharpened before skating.
Special events including DJ Skate Nights will be introduced in February. Stay tuned for more details. A portion of proceeds from special events at the RINK will be donated to Scarborough Health Network (SHN) Foundation.
Book Now
Image Gallery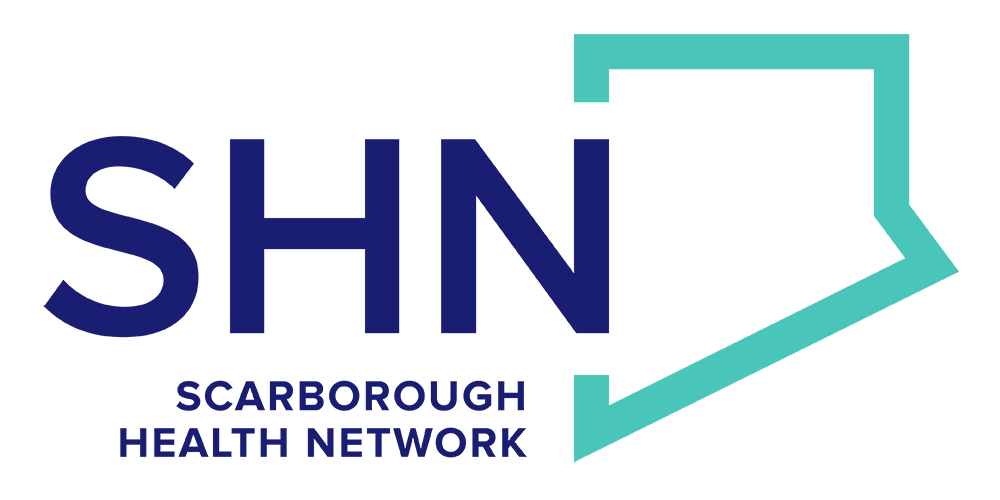 Image Gallery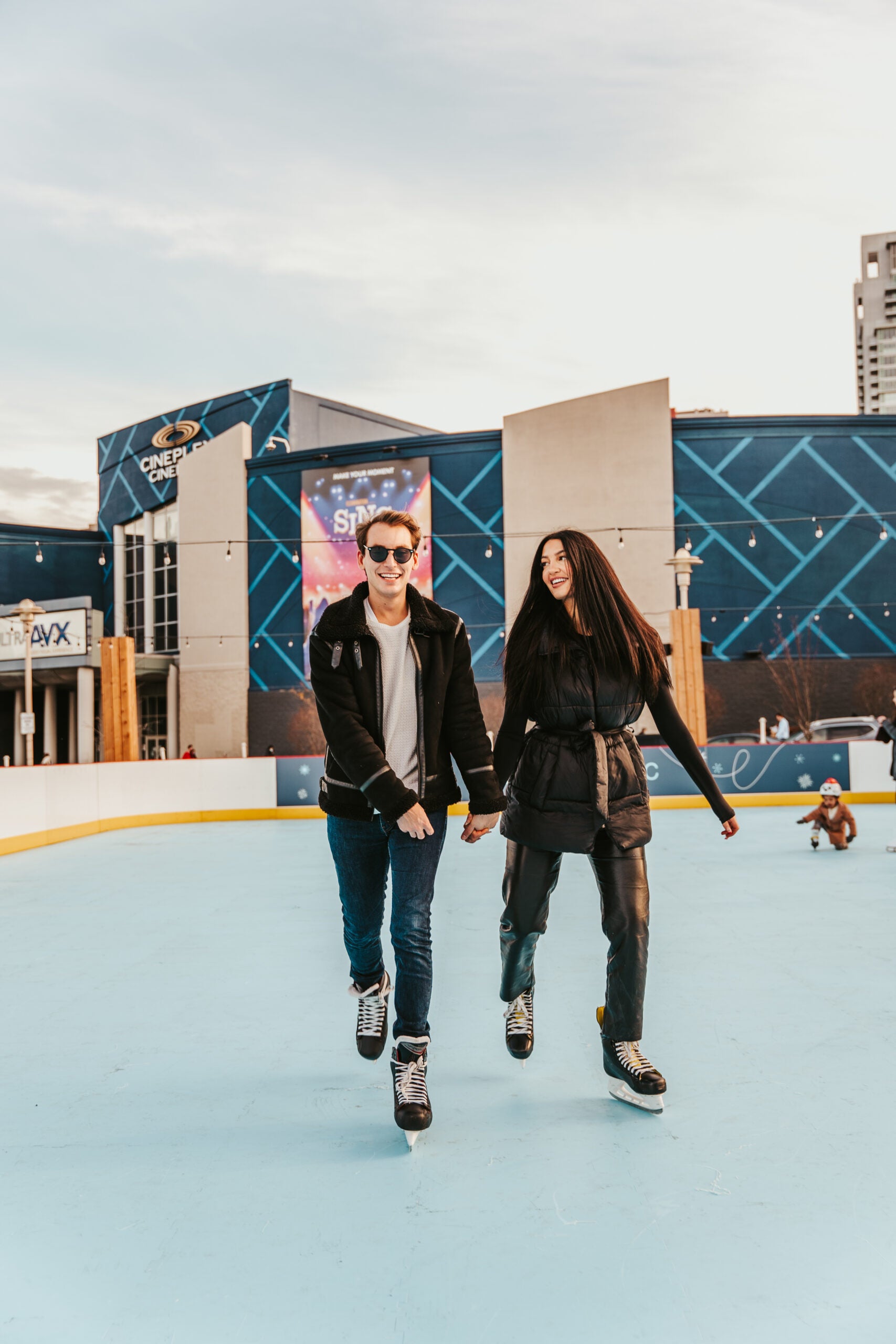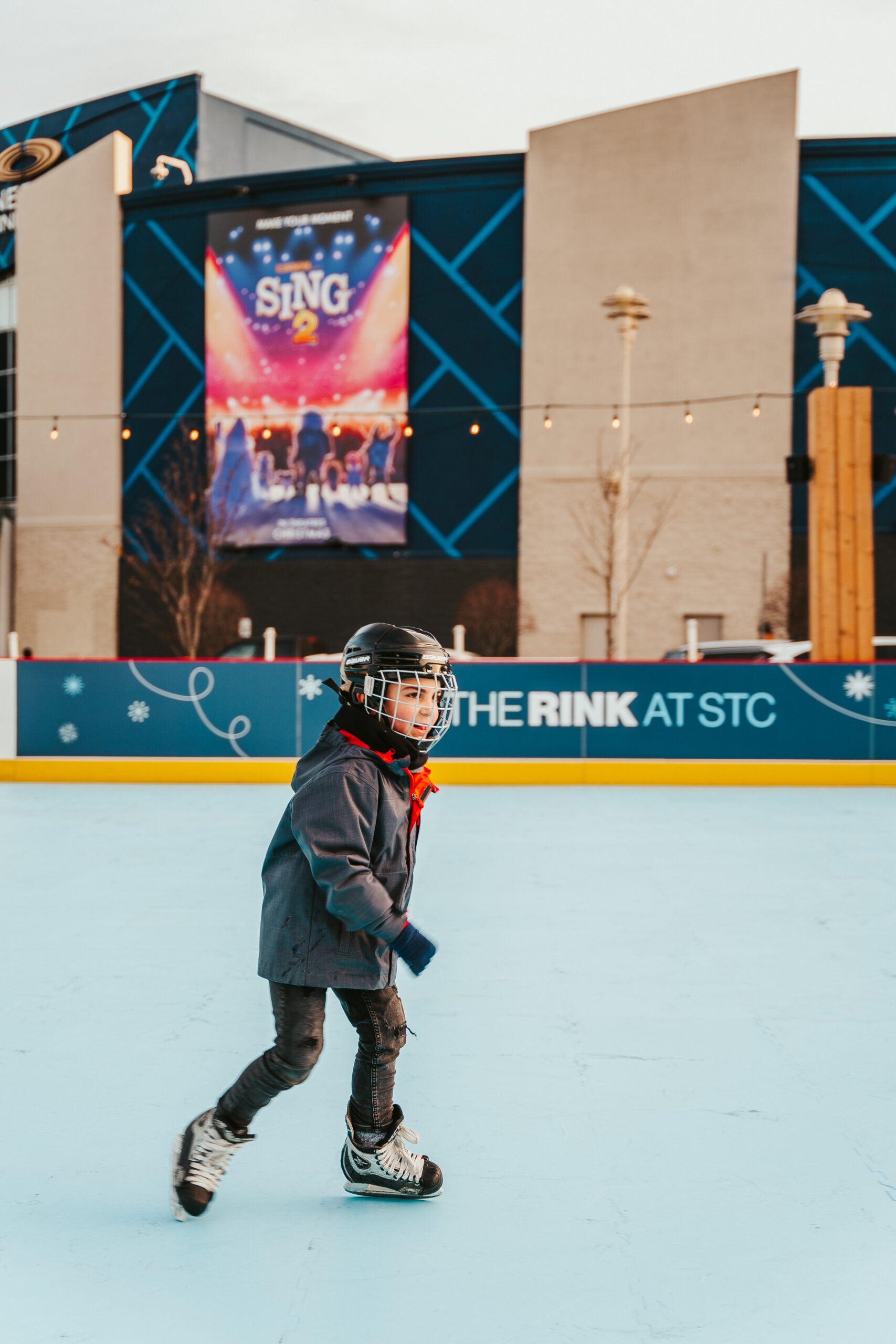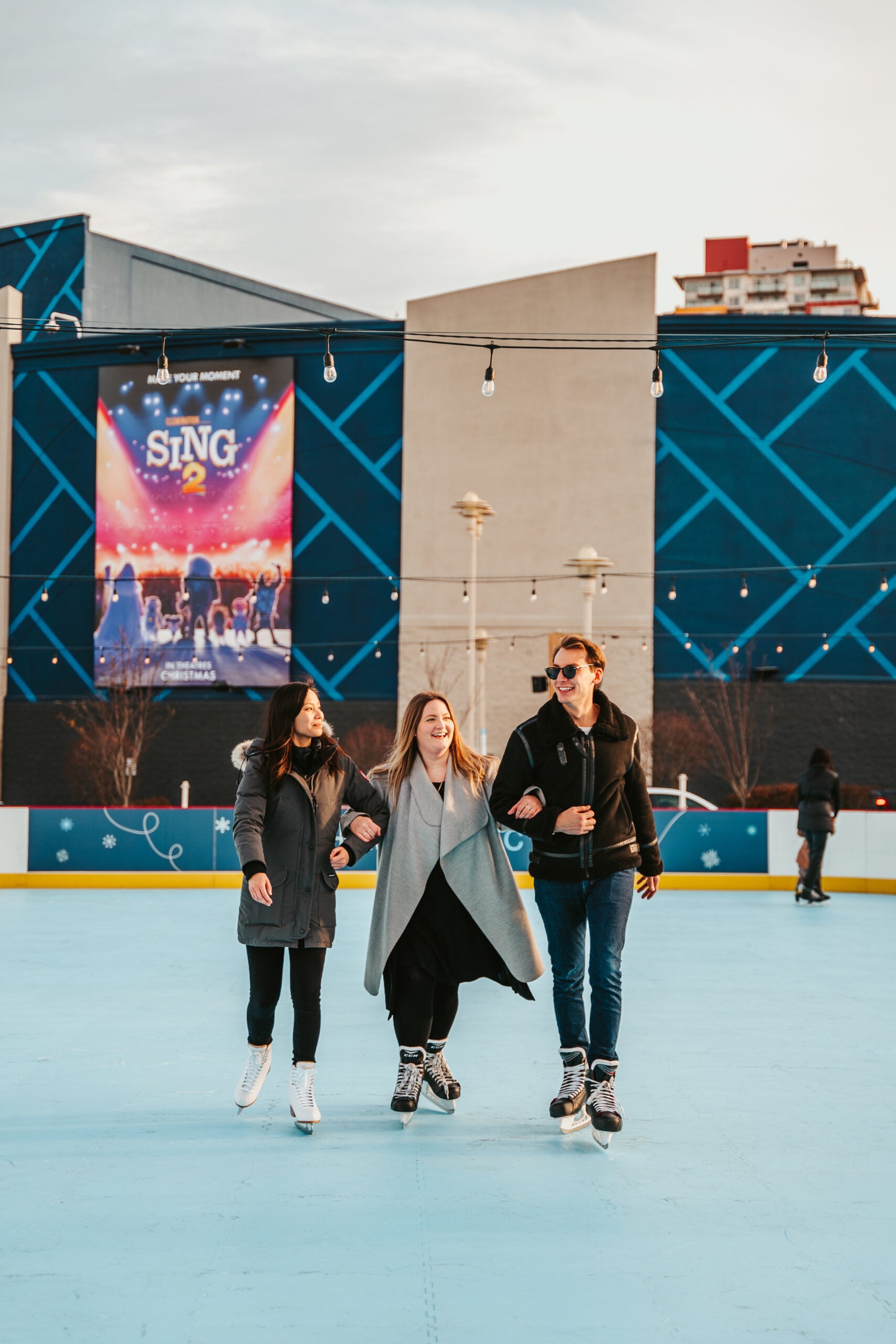 FAQ's
What is synthetic ice?
Synthetic ice is a high-tech plastic that you can skate on. It is eco-friendly and made from anon-toxic, recyclable acrylic material. You can skate on it with regular ice skates.
Who may skate?
To skate on The RINK at STC, all guests must bring their own ice skates and helmets from home. Guests under 12 years old must wear a CSA-approved helmet and be accompanied on the ice rink by a supervising companion. A supervising companion is 18 years of age or older and are responsible for ensuring that the younger guests safely follows all rules and regulations while skating on The RINK at STC.
Is equipment required?
The RINK at STC is bring your own skates and helmets only. No rentals are available on site.
When should I arrive for my ice time?
We recommend guests to arrive 15-20 minutes prior to your reservation to prepare for your ice time and complete our on-site waiver. Late arrival accommodations cannot be guaranteed and you may be required to reschedule (based on availability).
Is there somewhere to leave personal belongings?
Dress appropriately for the weather and keep your belongings somewhere visible to you at all times. Any items left unattended by The RINK are done at your own risk. Scarborough Town Centre assumes no liability for personal items and belongings as this area is not monitored or regularly supervised.
What's the waiver we need to sign?
All guests planning to ice skate must complete a physical waiver on site before getting on the ice rink. Guests ages 18+ must each complete their own individual waiver. Guests under age 18 must have a parent/guardian complete a waiver on their behalf.
Can my ice time be cancelled due to weather?
Please note your ice time may be cancelled with or without notice due to severe weather permitting circumstances. Please reschedule your booking or contact Guest Services (416) 296-0296 for further customer support.
What if I need to reschedule or cancel?
Your reservation is non refundable. However if you need to reschedule, you can do so by following the information on your reservation confirmation email.
Are wheelchair users allowed onto the Ice Rink?
All sessions are wheelchair accessible via the ramp located by the information booth. Motorized wheelchairs with the motor engaged are not permitted on the ice.
Can I carry my skates in the mall?
If carrying skates around the mall, they must either be in a sealed bag or the blades must be covered by skate guards.
What social distancing safety measures are in place at the ice rink?
We are following social distancing protocols with limited capacity per session to allow for increased space. We encourage the use of face masks, though this is not currently mandatory for this outdoor experience.
Learn More