NUIT BLANCHE EXTENDED PROJECTS
Don't miss the final opportunity to revisit your favourite projects or experience those you might have missed. Nuit Blanche's extended projects are available until October 9.
This year's theme "The Space between Us", invites artists to build bridges between cultures, communities and the environment, transforming the city with stories about their connection to place.
With over ten incredible works of art in and around Scarborough, STC is proud to bring inspiring and innovative local and international art to the region.
Click here to explore all Scarborough Projects! 
#nbTO22
NUIT CONNECTS ARTIST TALK OCT 3rd 2022
On October 3rd from 4 -5pm, Nuit Blanche X RUTAS Symposium: A Home for Our Migrations will feature an engaging talk and an opportunity to view the work of Nuit Blanche Connects artist Whyishnave Suthagar at Scarborough Town Centre. More information about Nuit Blanche X RUTAS Symposium: A Home for Our Migrations is available at https://www.thespacebetweenus.ca. Stay tuned for more details.
Nuit Blanche Volunteers
A diverse range of volunteer opportunities before, during and after Nuit Blanche are now available. Click link here to learn more: https://www.toronto.ca/community-people/get-involved/volunteer-with-the-city/nuit-blanche-volunteer/.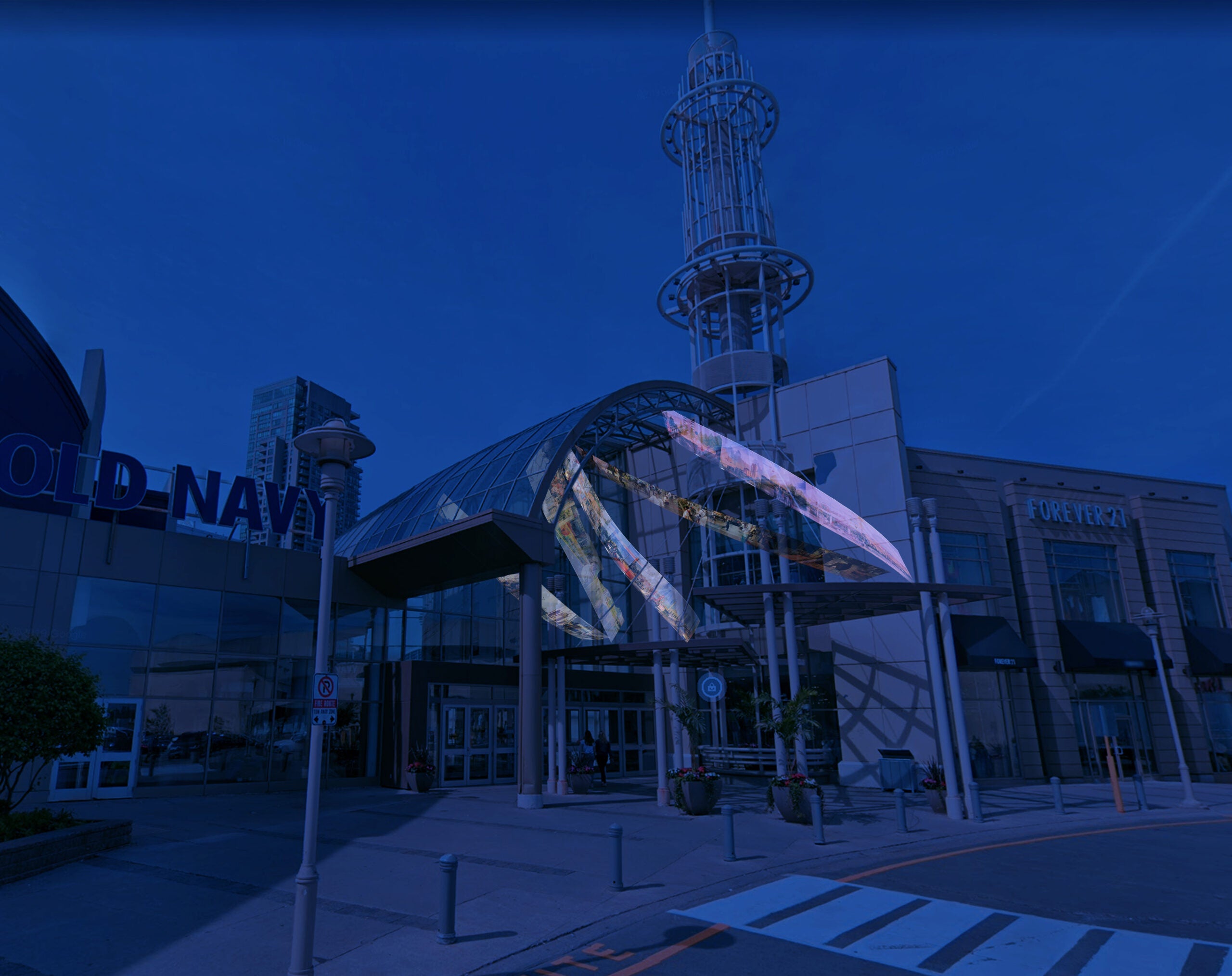 SPATIAL THREADS
Esmond Lee, Toronto, Canada
A floating photographic installation that, swaying over us, explores different psychic, social and architectural thresholds, and the connections between them.
What are the interconnections between urban, suburban and rural, exterior and interior, public and private? The project explores Toronto's complex history of amalgamation and the transitory nature of its suburbs.
Esmond Lee is an artist, researcher, and architect based in Toronto's suburbs. Drawing from his background in architecture, he explores long-term, intergenerational experiences of migration in peripheral spaces, examining identity, belonging, and nuanced cultural and political borders in the built environment. Lee's recent works include a 30-foot tall installation at Malvern Town Centre, a collaboration with Doris McCarthy Gallery and CONTACT Photography Festival, and a community photobook for Woodside Square as part of Toronto Public Library Artist in Library program.
Location: Entrance 1 – Interior & Exterior
This project will be available for extended viewing until October 9.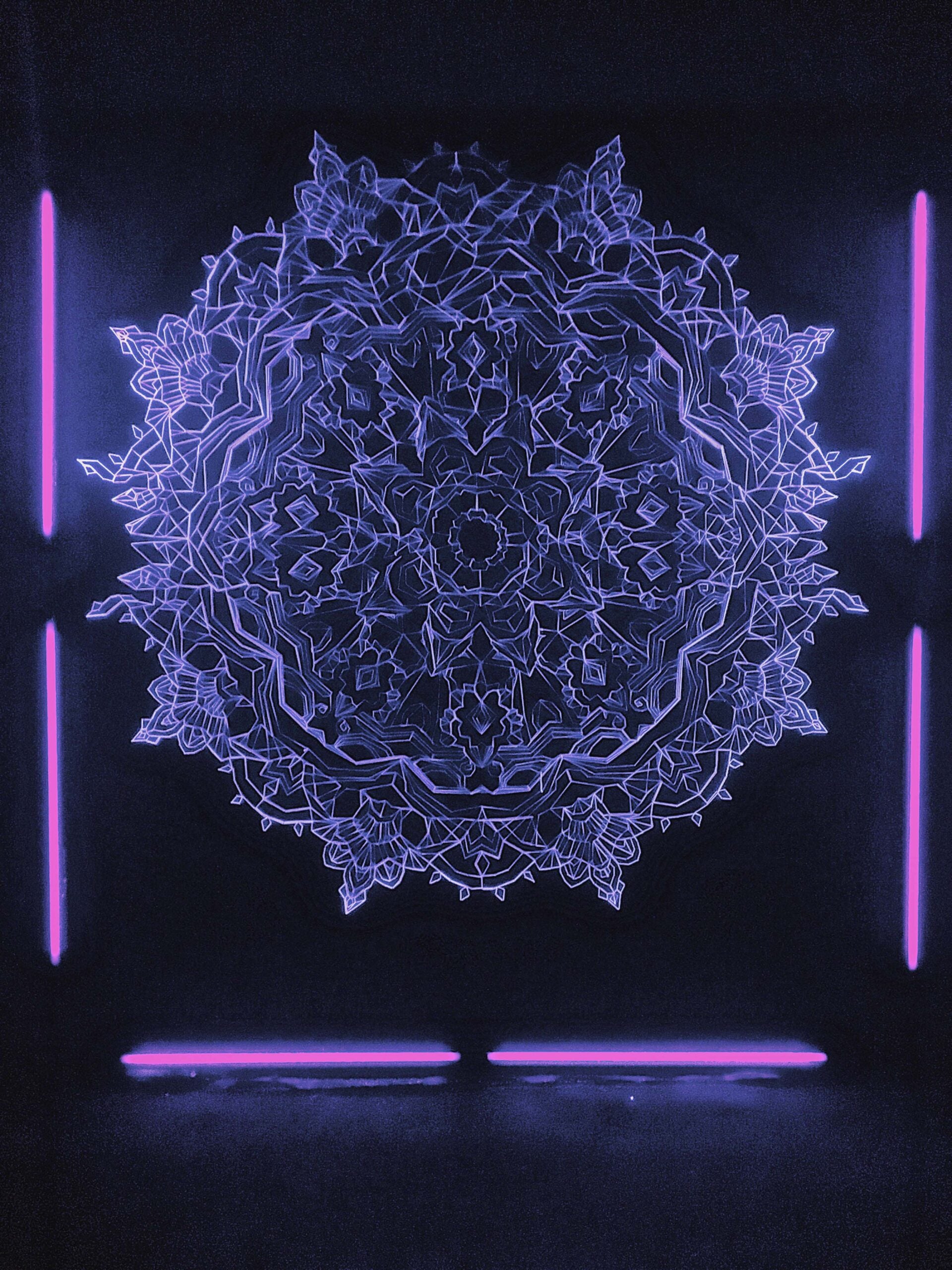 (KOLAM) – A Parallel Coexistence 
Whyishnave Suthagar
A large-scale, woven, glowing Mandala fills this immersive space.
Composed of intricate light and thread, this installation reflects on the cyclical and ephemeral nature of life.
It's inspired by the artist's life in Canada as a second-generation diasporic Tamil community member, and their experiences with both change and reconciliation.
Mandala shapes were firs encountered by the artist in the form of "Kolams" – an ancient form of drawing in the Hindu religion – that are washed away once made.
Whyishnave Suthagar is an installation artist from the GTA. Her practice focuses on creating site specific installations using black light, thread and soundscapes. Her work plays with light, space and sound to create immersive meditative experiences. She explores themes of ancient myth, dreams and memory. Her work is meant to assess her present surroundings using the lens of her Tamil heritage.
Location: Shoppers Court
This project will be available for extended viewing until October 9.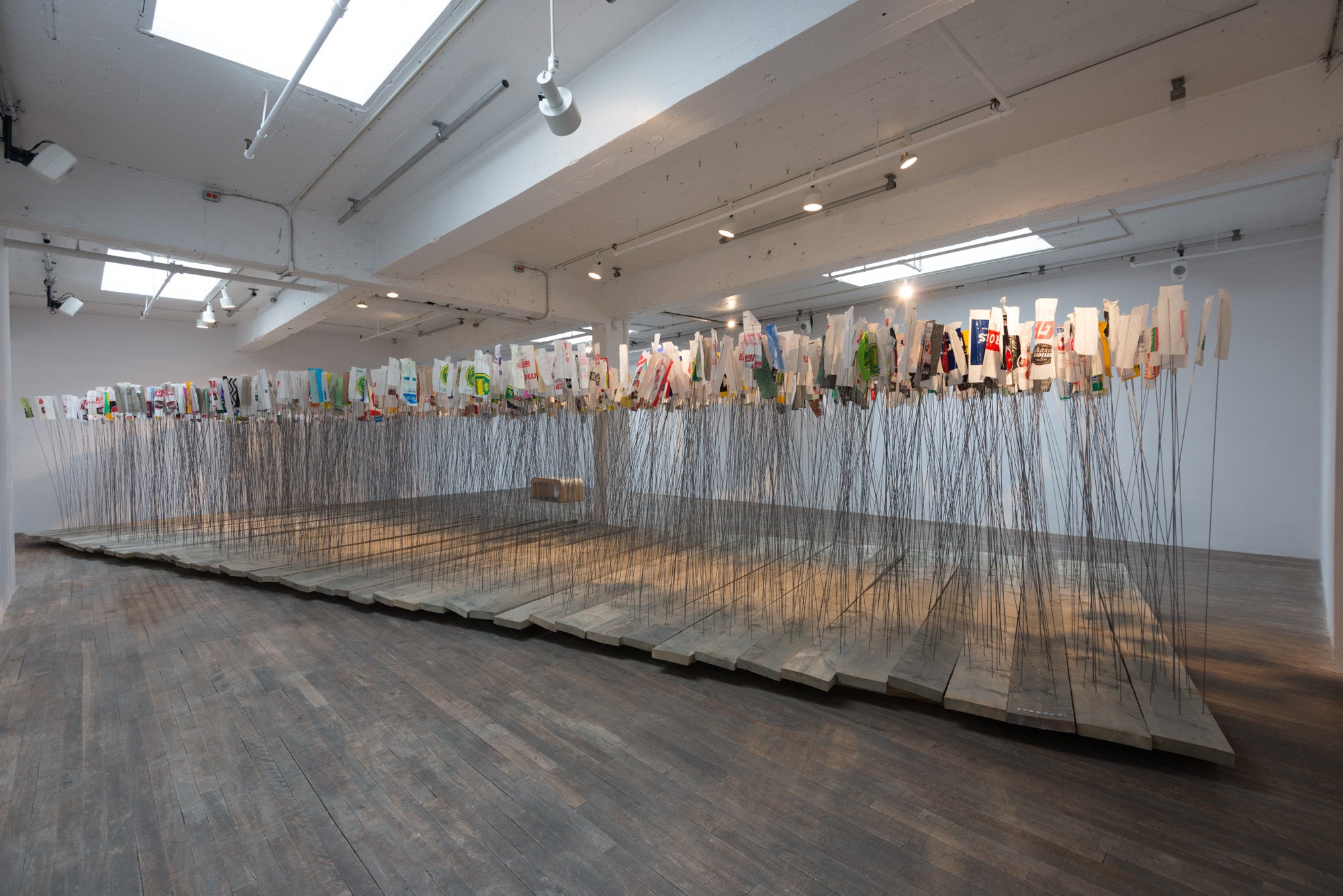 WHY SO MANY TIES?
Ludovic Boney, Montreal, Canada
A visceral and immersive installation that explores urgent questions of our environmental crises.
Over 100 scaffolding planks, seeded with thousands of tall metal rods crowned with recycled plastic bags, this project invites you to travel through a human-created plastic field and contemplate its scale.
Ludovic Boney is an Indigenous artist of the Huron-Wendat Nation, originating from Wendake, QC. He has been active in the art world for more than 20 years. Mainly recognized for his production of monumental public art, he regularly presents his work in private art galleries and artist centres. Ludovic is represented by Pierre-François Ouellette art contemporain.
Location: Centre Court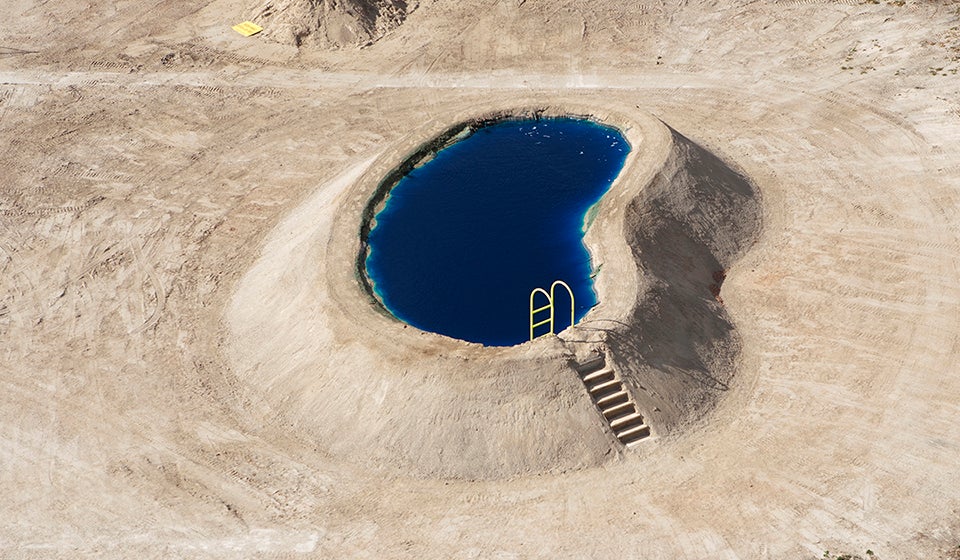 TAILINGS POOL
Tsēmā, Vancouver, Canada
Tailings Pool explores the crucial importance of water, how it is impacted by industrial activity and how it connects us all.
The artist has built a shimmering, turquoise kidney-shaped pool in the engineering specs of a mining tailings pond.
Intended as a pointedly ironic object (is it a crudely built swimming pool or a delicately built tailings pond?), we are invited to think about human overindulgence and its environmental impacts.
Tsēmā is an award-winning interdisciplinary artist and a member of the Tahltan Nation. She uses Potlatch Methodology to create conceptual artwork influenced by her mentorship in Formline Design, her studies in visual culture (BA, MA) and time spent in the mountains. Tsēmā sits on Tu'dese'cho Indigenous Wholistic Leadership Development and YVR Art Foundation governing boards; she has shown in various places in Canada and internationally presenting her work that connects materials to mine sites and bodies to the land.
This project will be available for extended viewing until October 10.
Location: 156 Borough Dr.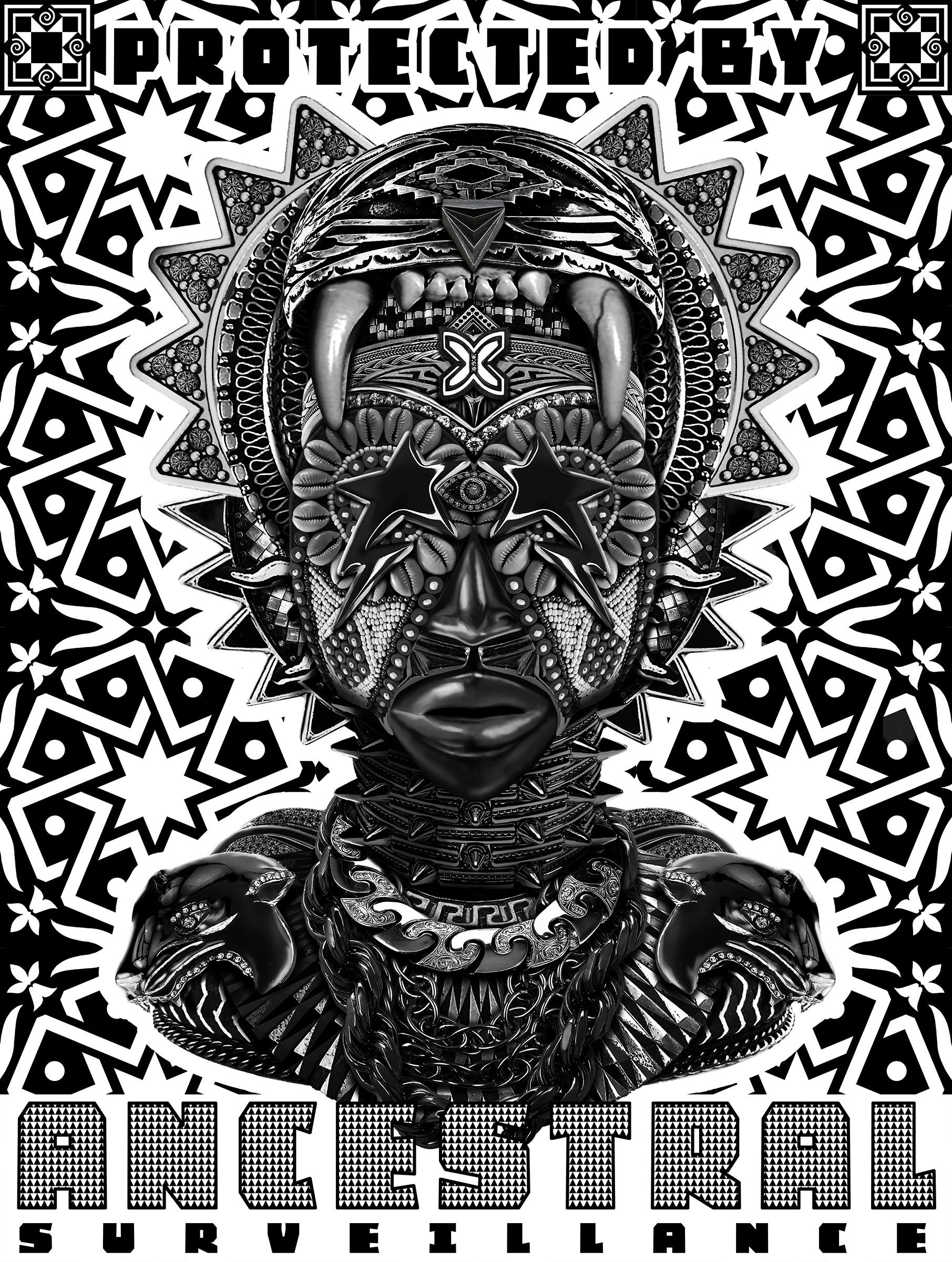 THOSE WHO WATCH OVER US – SCARBOROUGH
Yung Yemi, Toronto, Canada
You are invited to explore this region of Scarborough where the artist has intervened into the built environment with large and small-scale wheatpasted messages.
Those Who Watch Over Us is a response to the hyper surveillance of Black bodies and the increased police presence in Black communities. It flips messages of surveillance, replacing them with Afrofuturist icons that harness ancestral gifts of Black bodies, for their future prosperity.
Adeyemi Adegbesan is a Toronto-based multi-disciplinary artist whose practice aims to examine the intersectionality of Black identity. Reflecting on Black cultural ideologies from pre-colonial, colonial, present day and future timelines; across regions, religions, varying levels of income and political lines, Adegbesan examines the dichotomy of the richness of Black experiences with the imposed societal homogeneity of Blackness. Through his work Adegbesan pulls from these varying elements to create Afro-futuristic portraits that embody themes of history, fantasy, speculative futures, and spirituality.
Image Gallery
Nuit Blanche 2019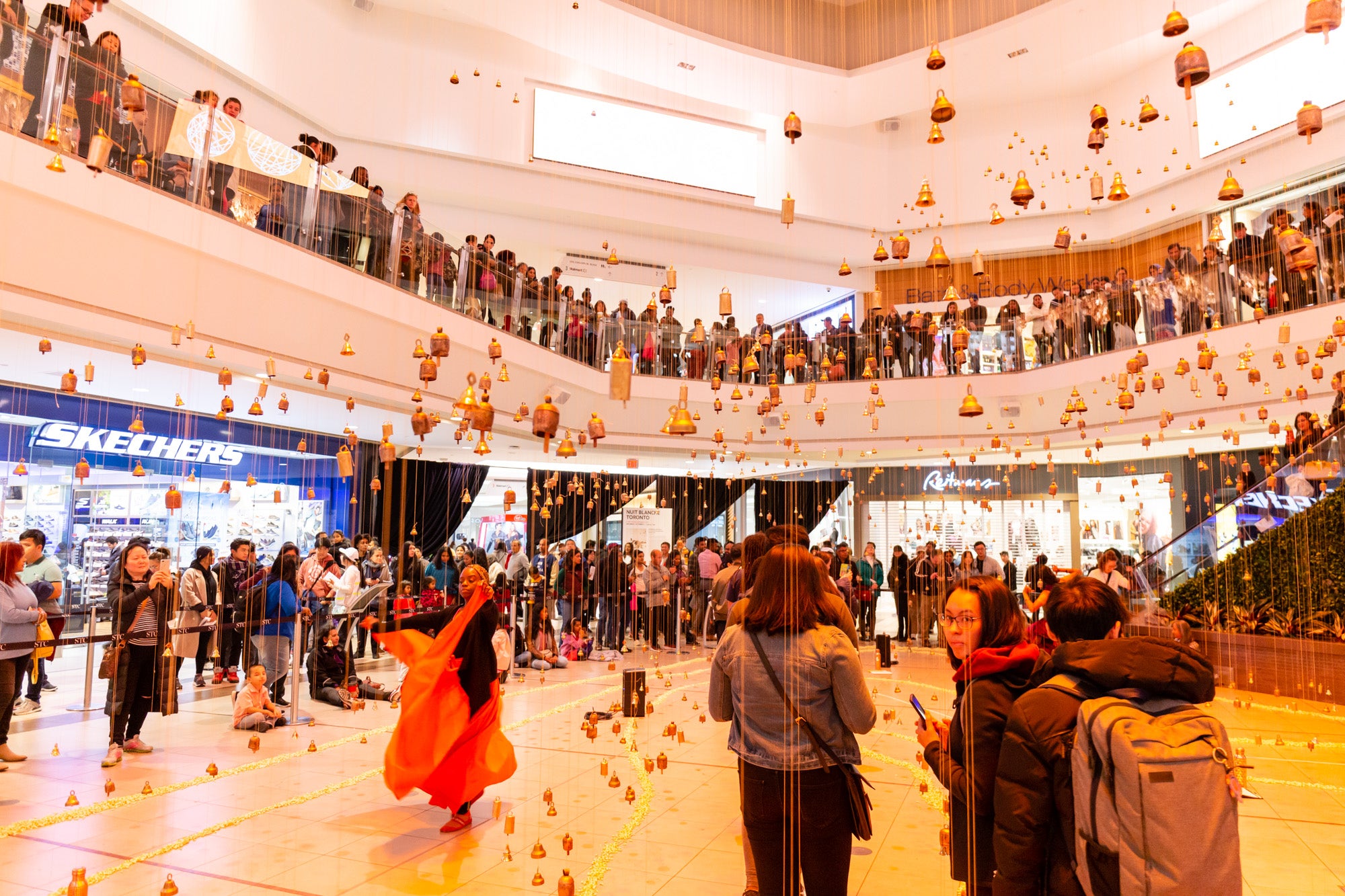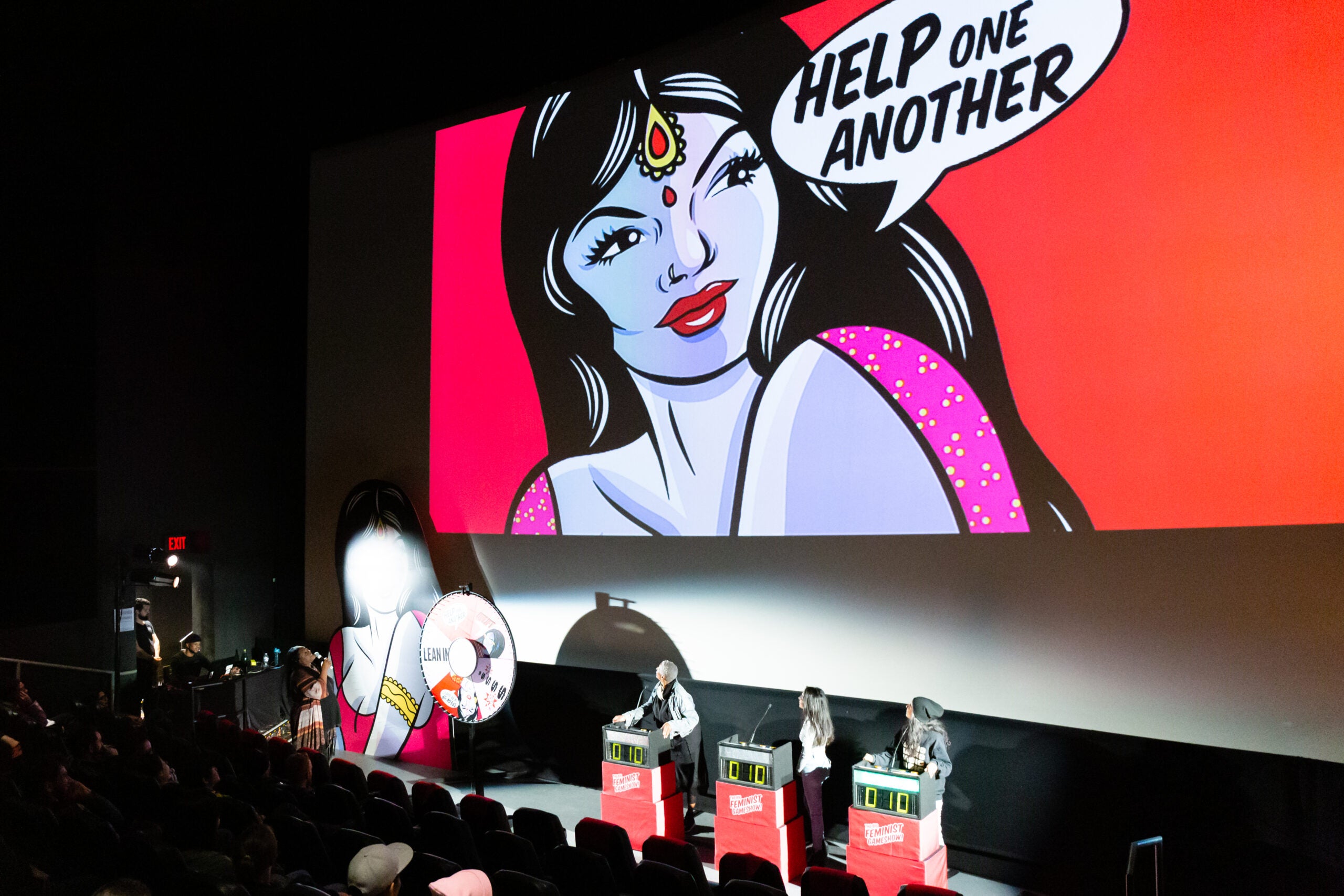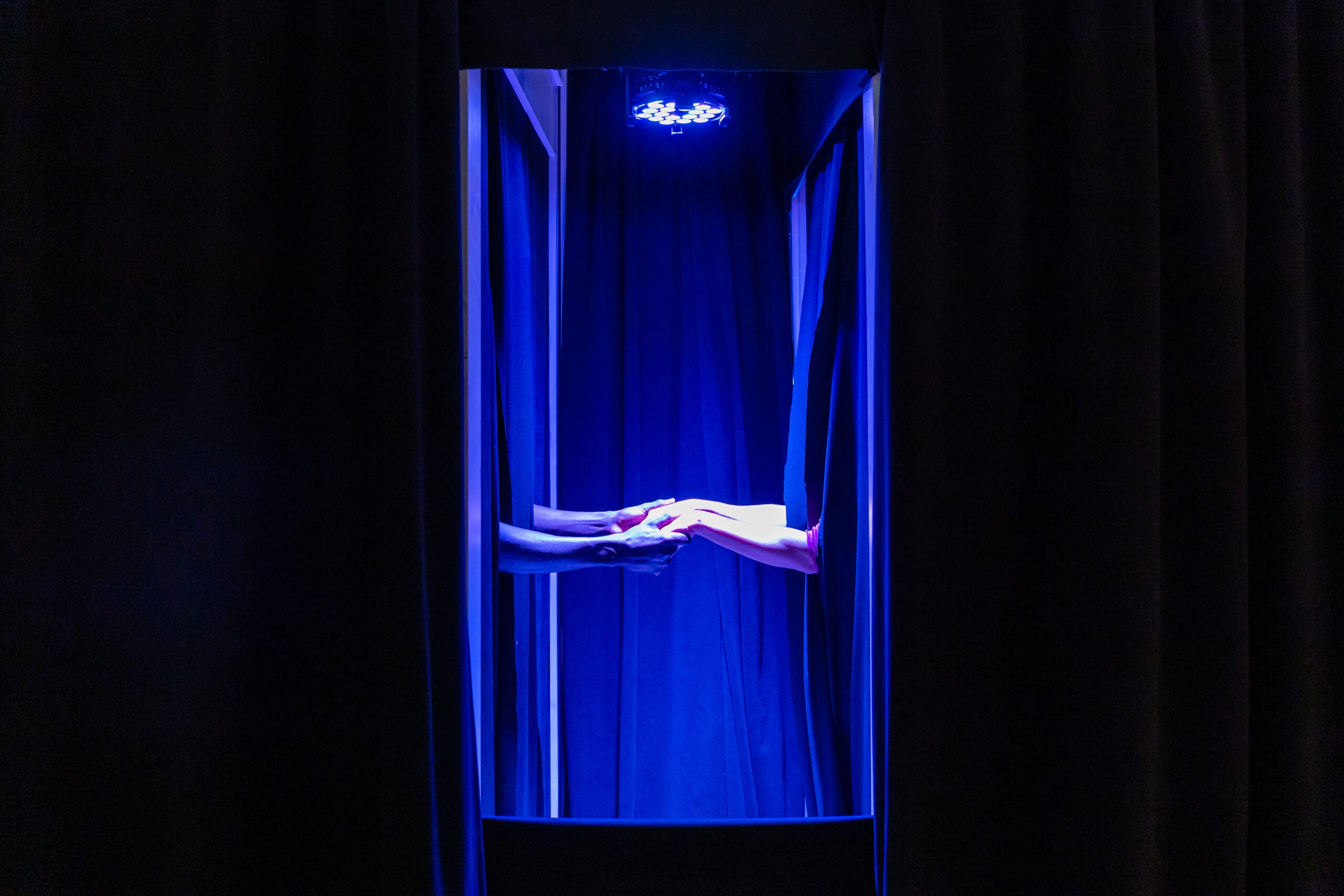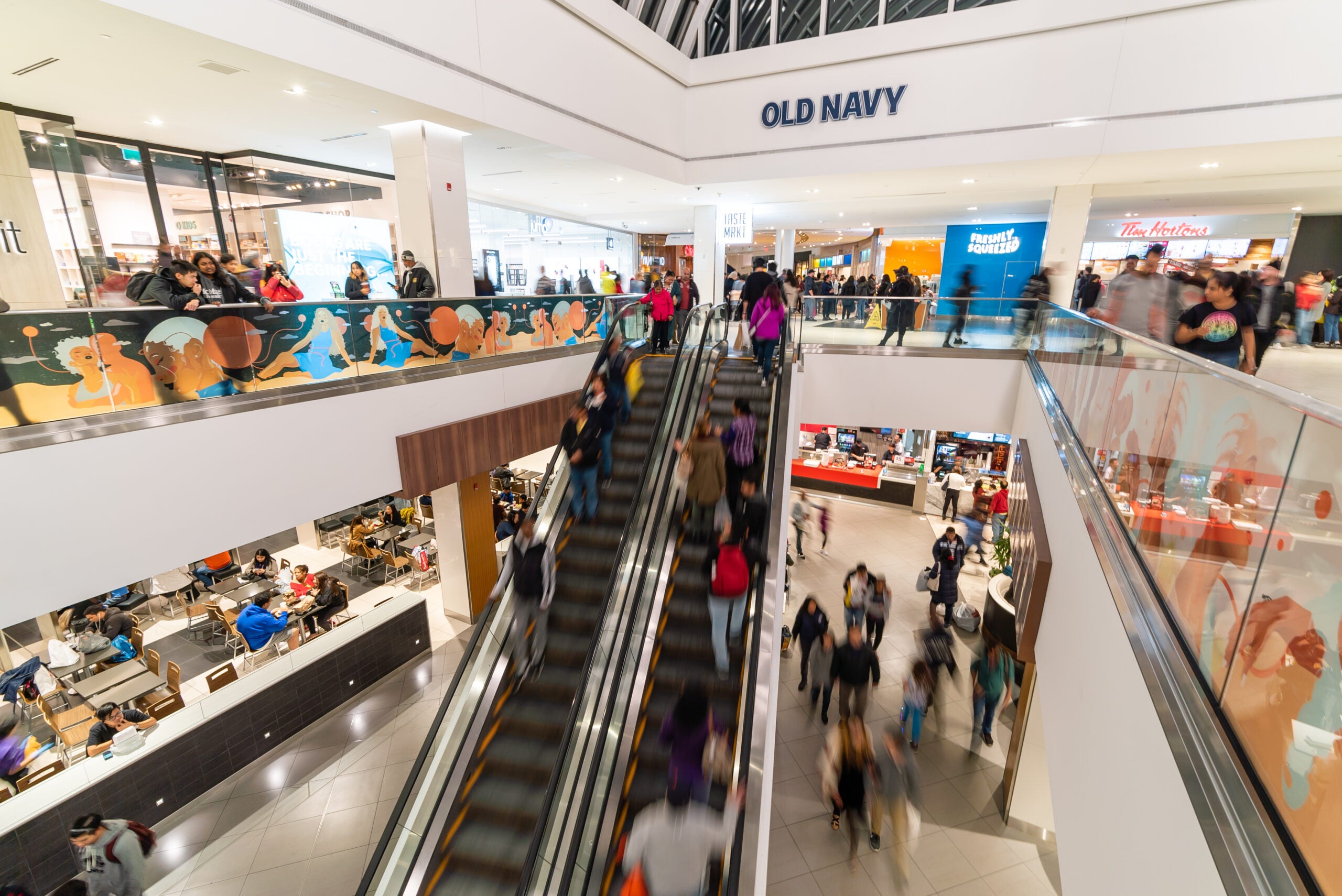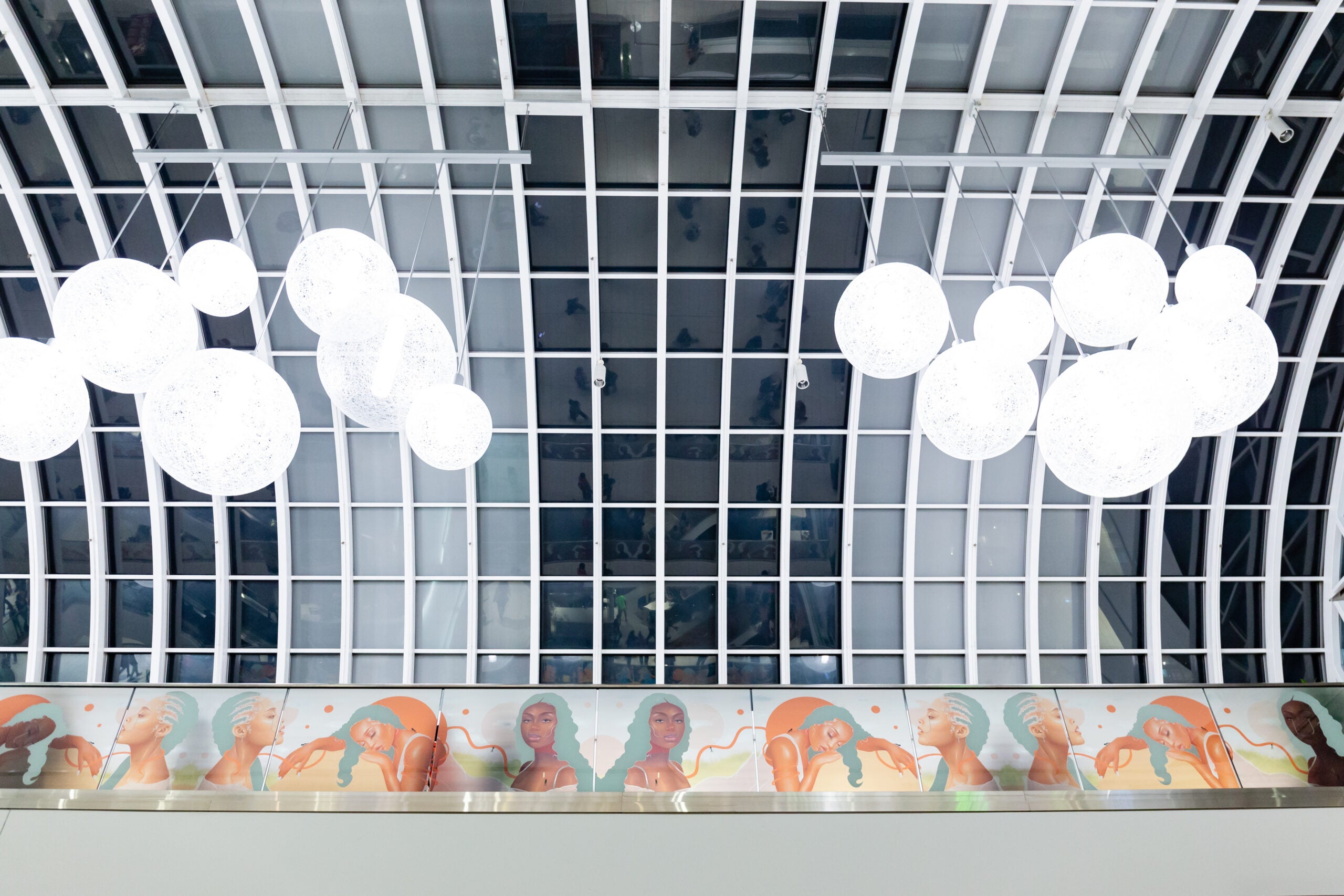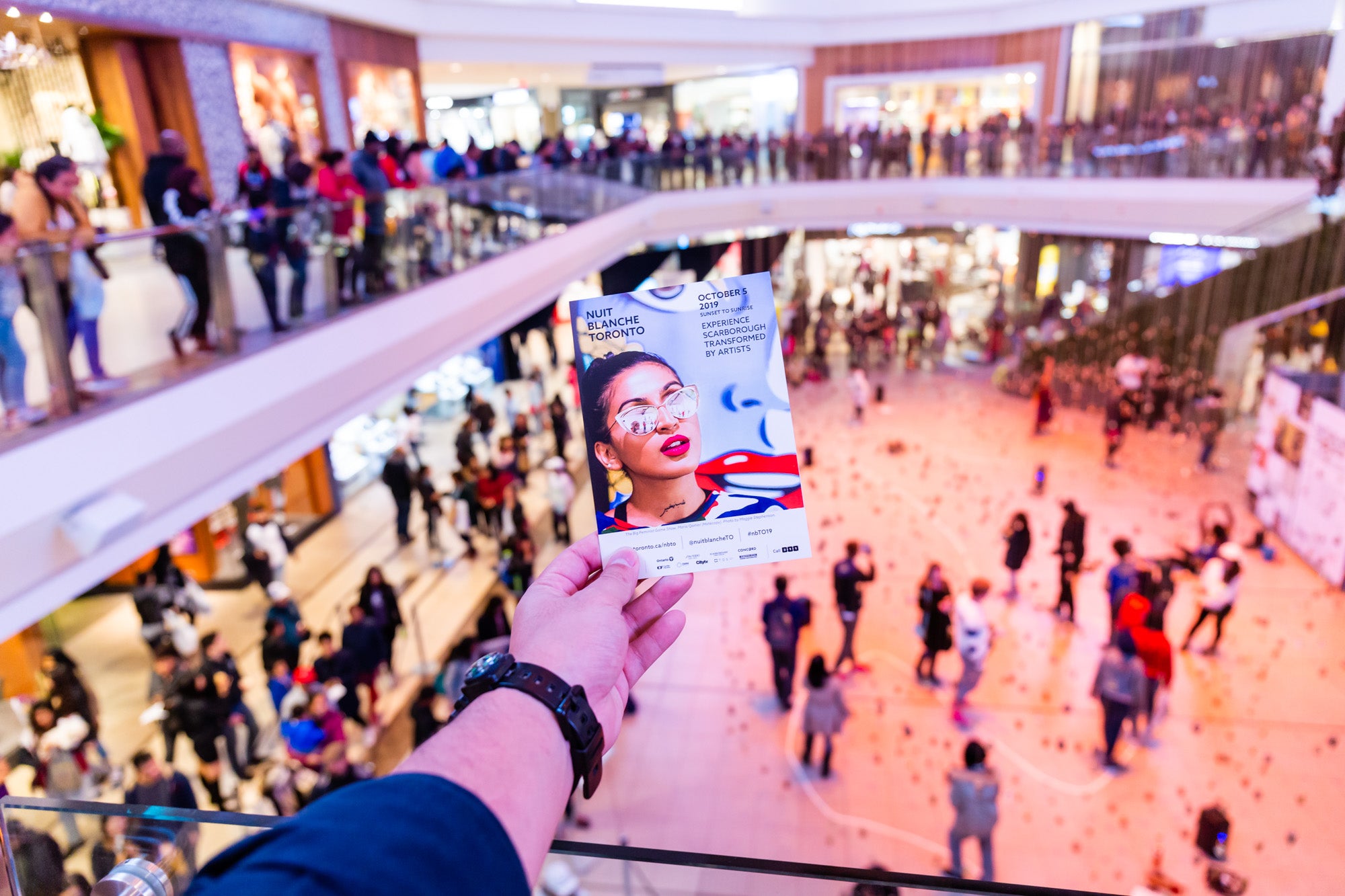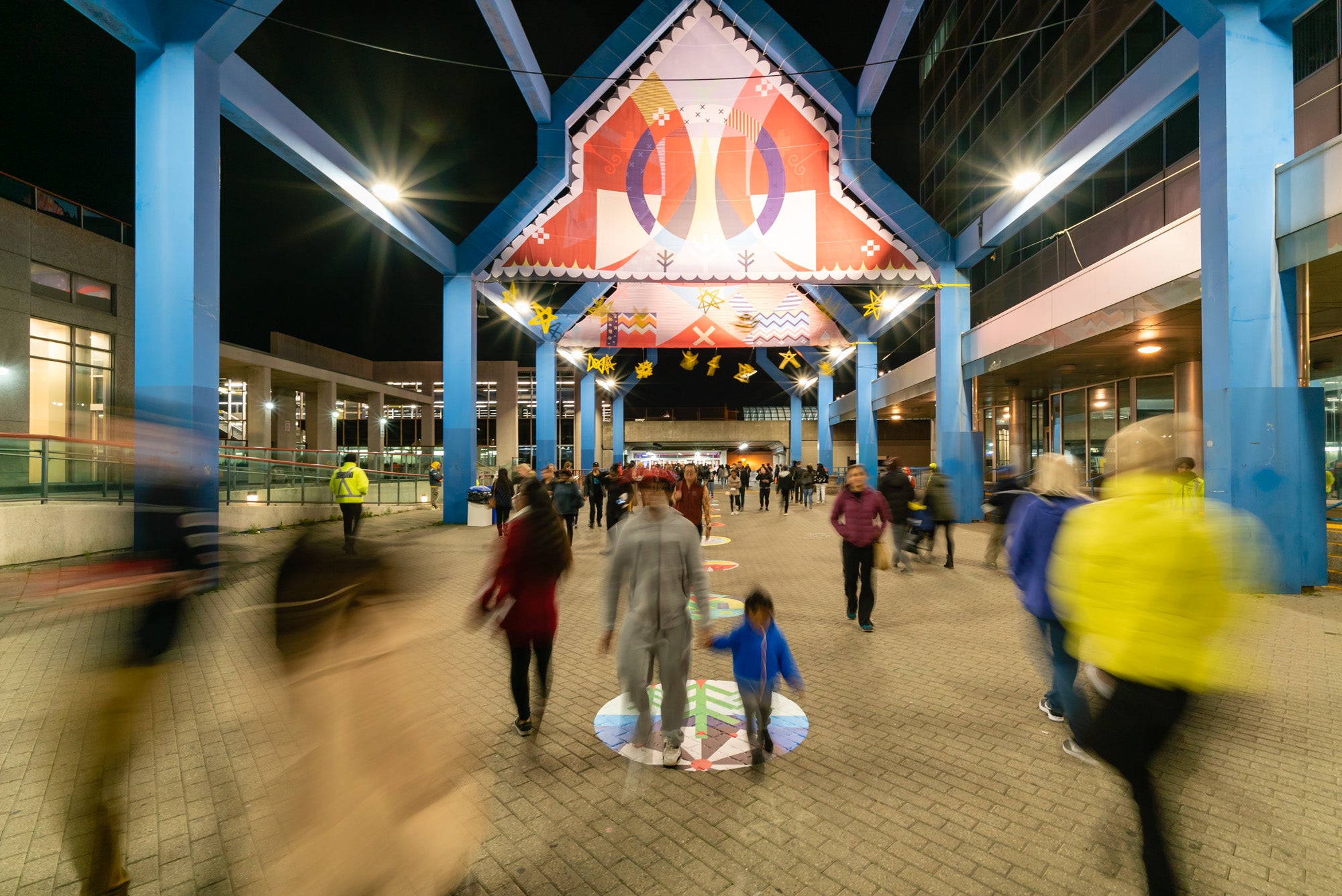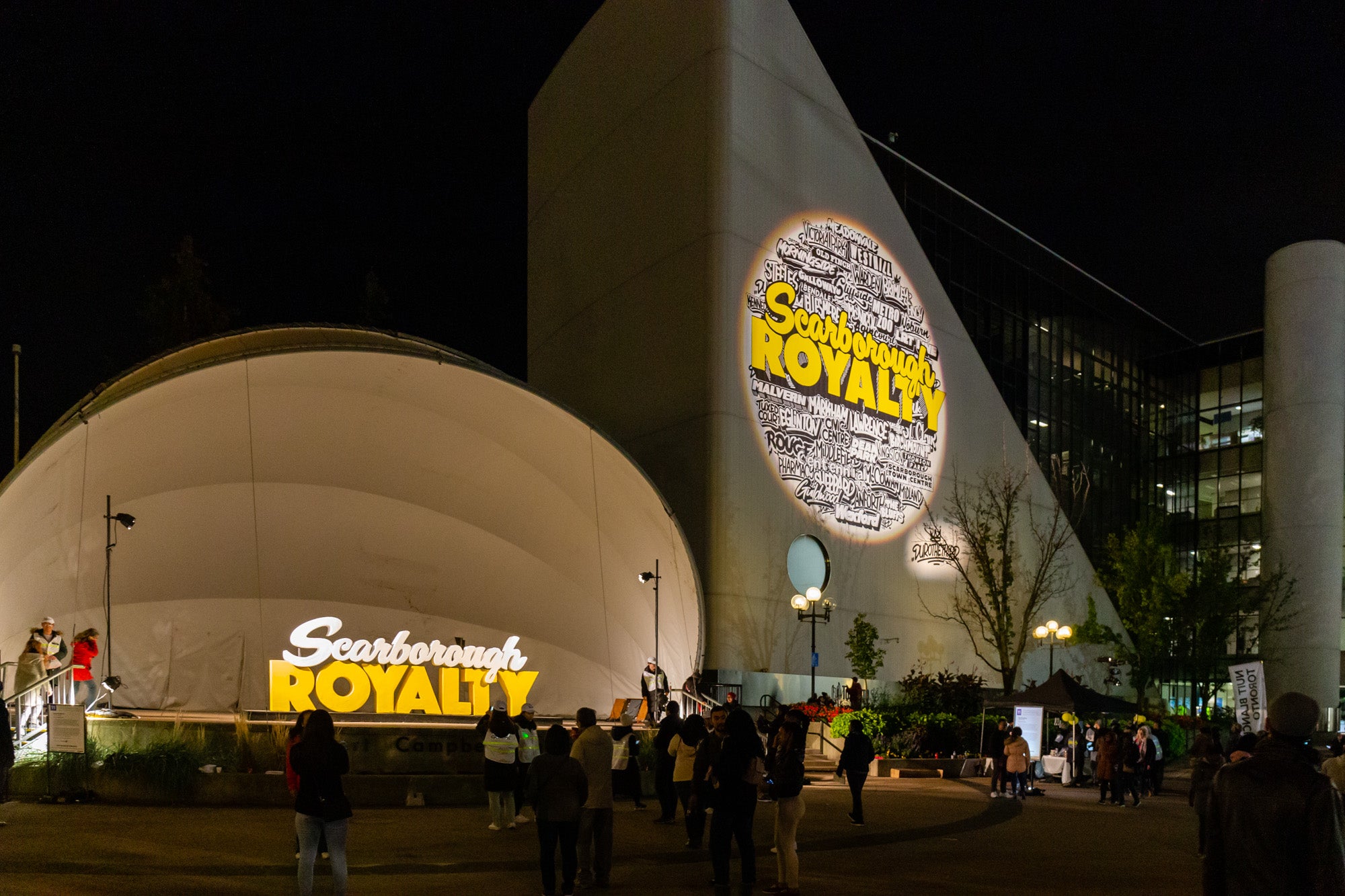 Image Gallery
Nuit Blanche 2018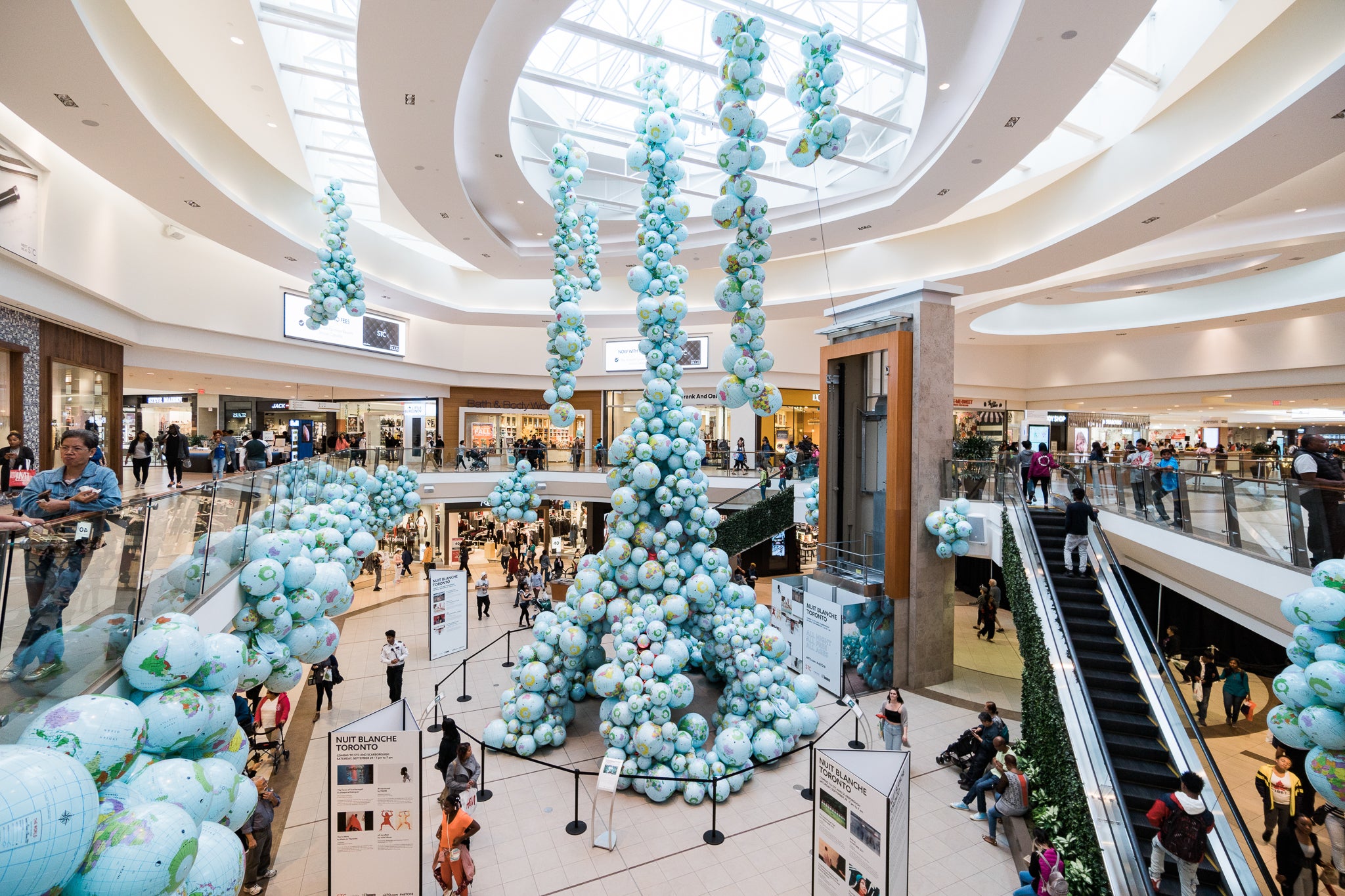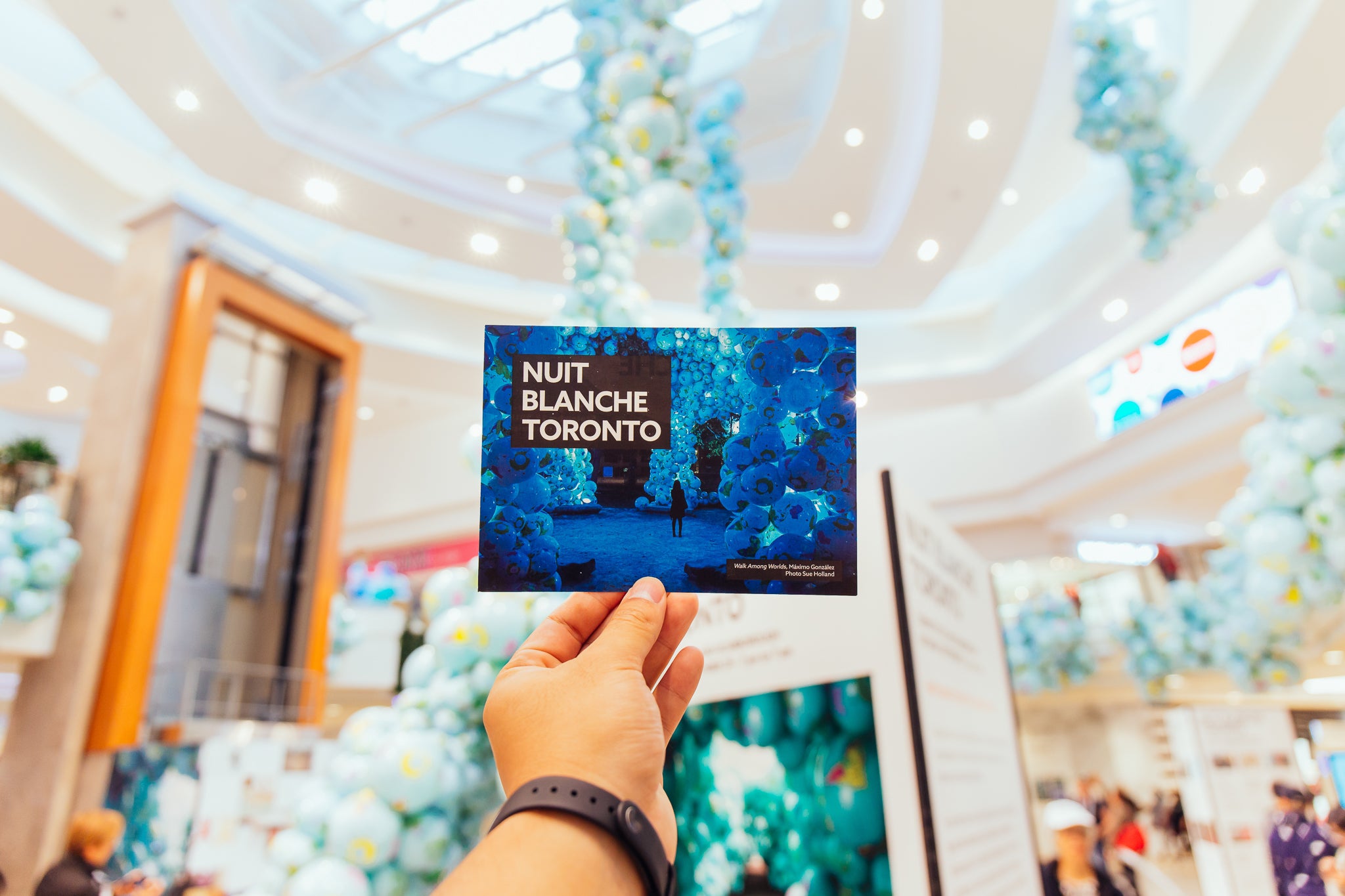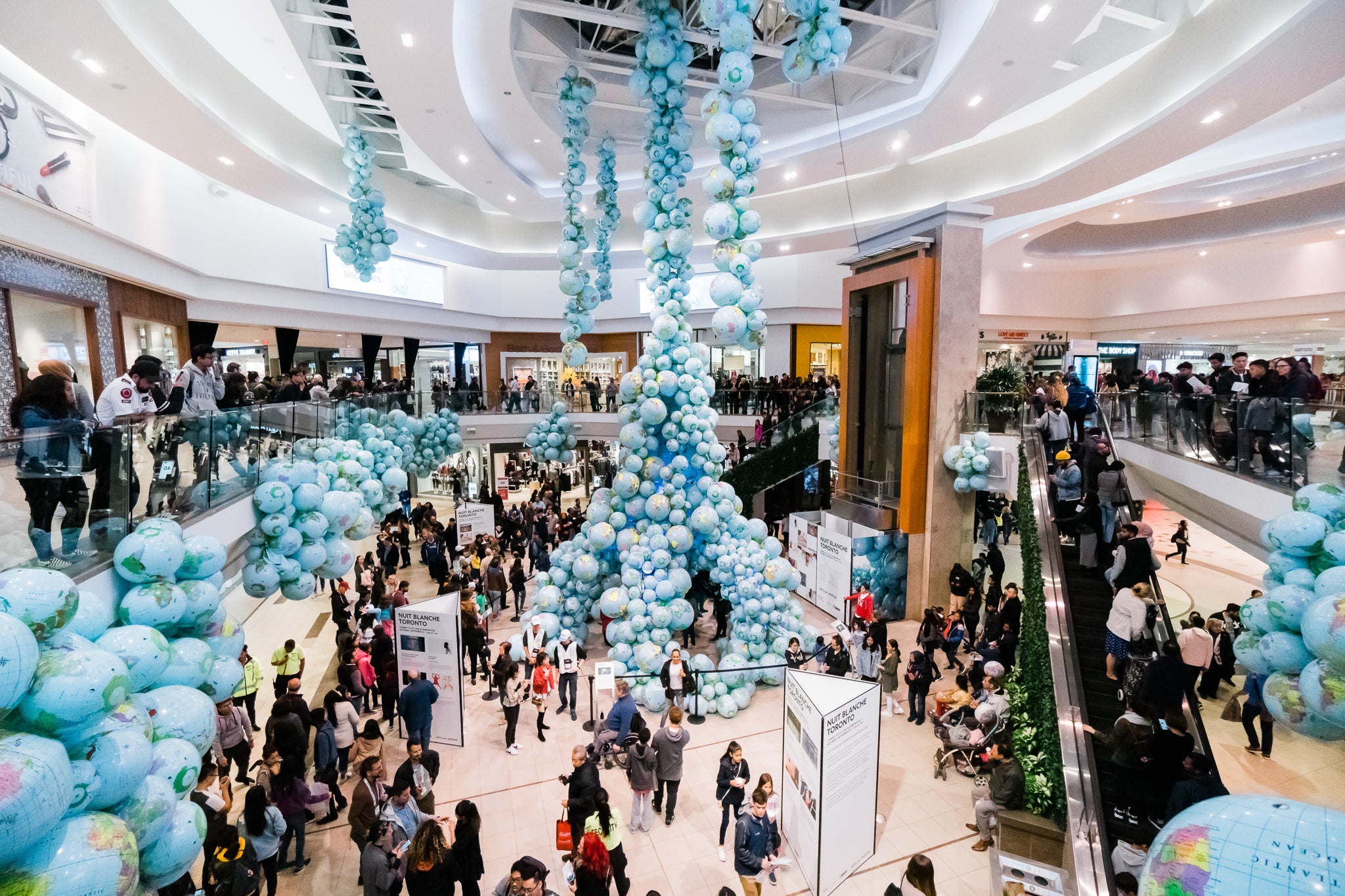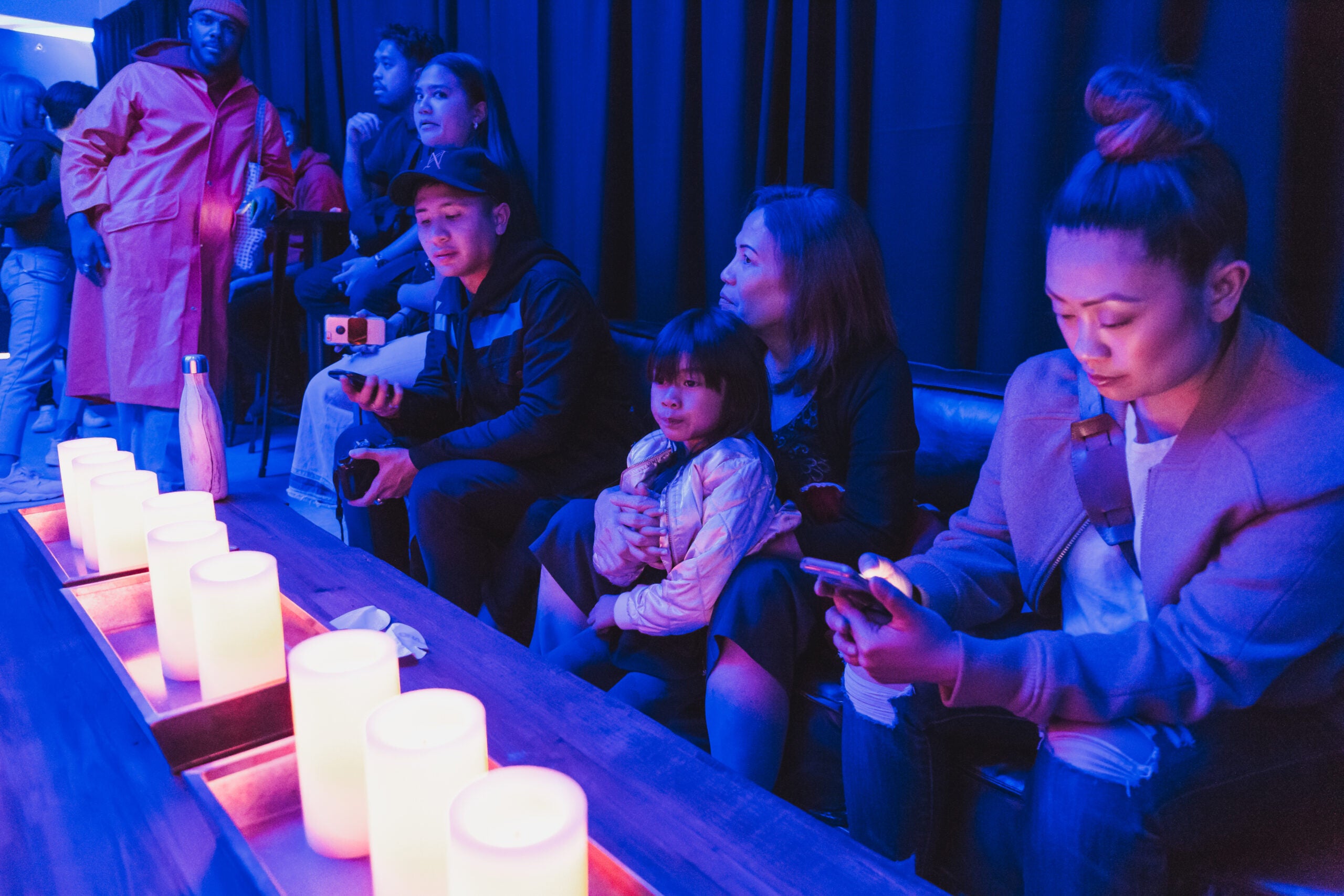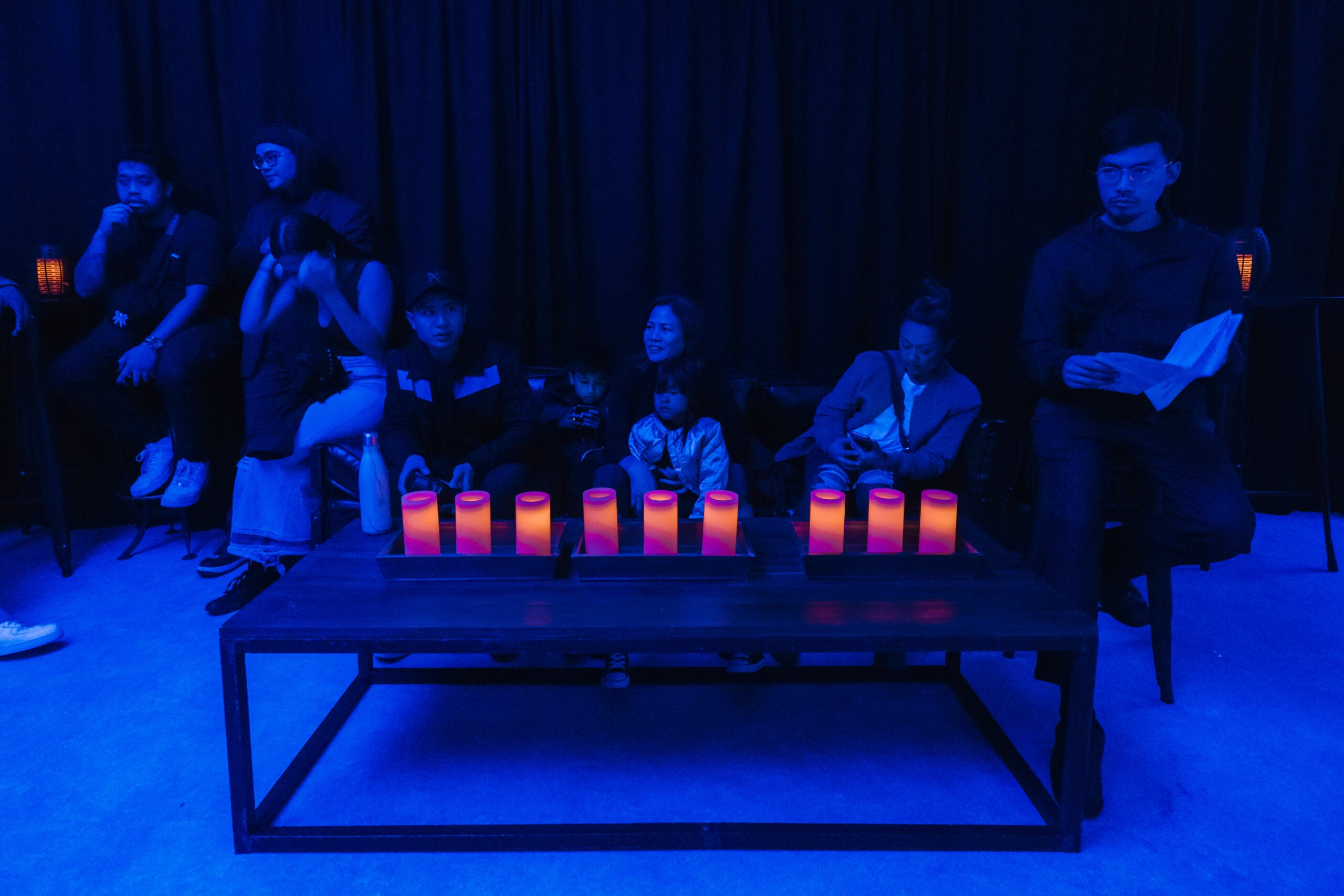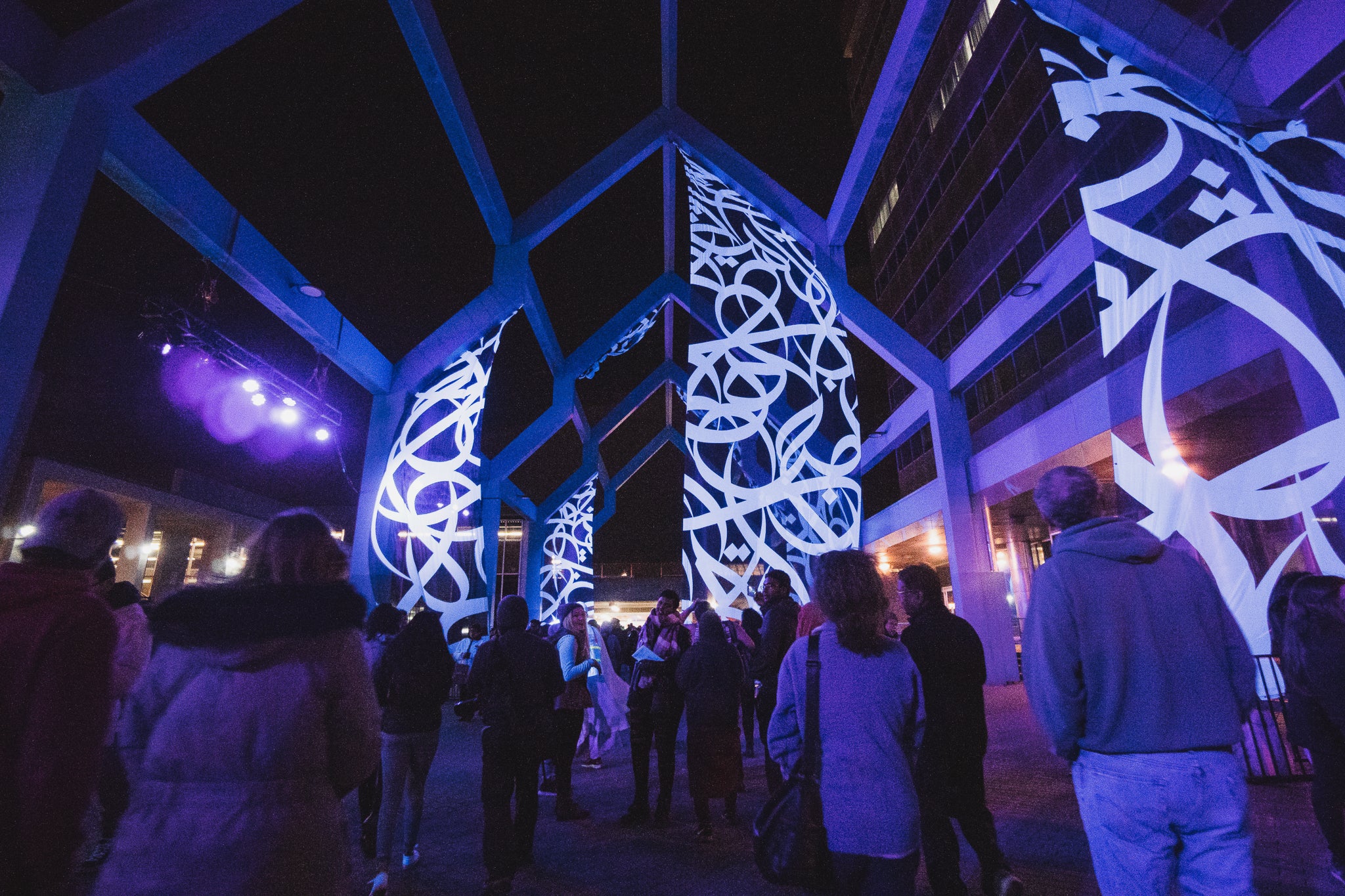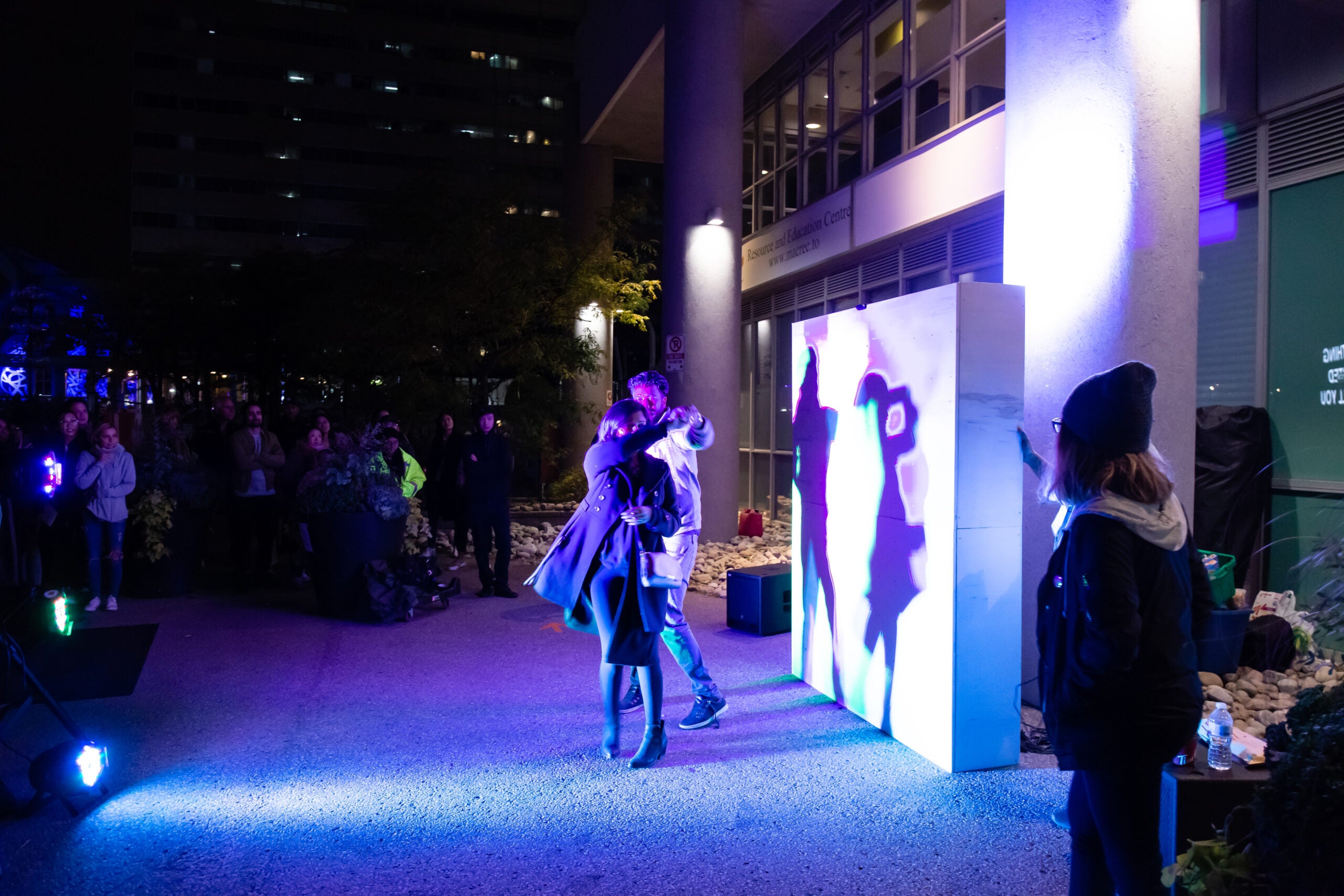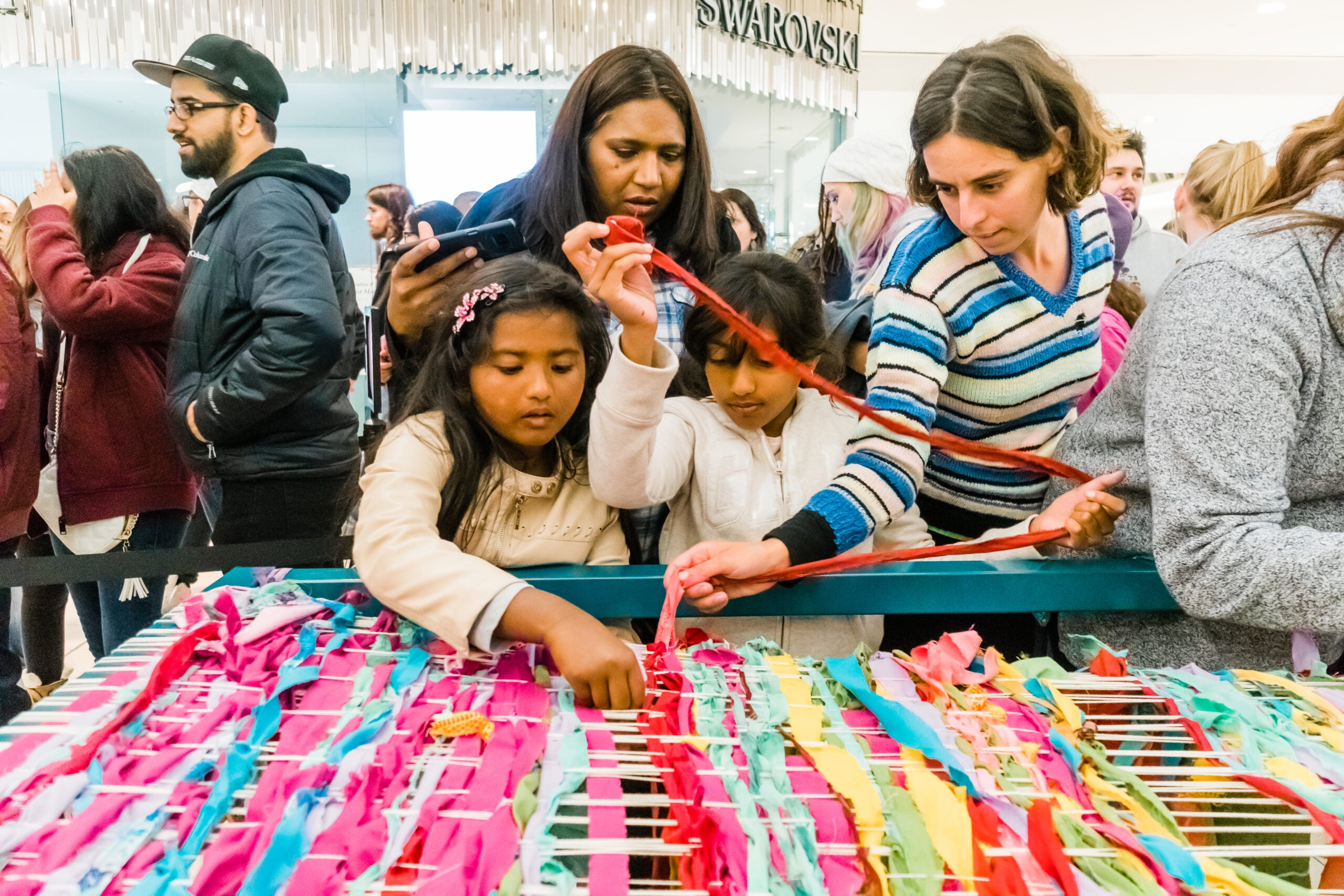 Image Gallery
Nuit Blanche 2019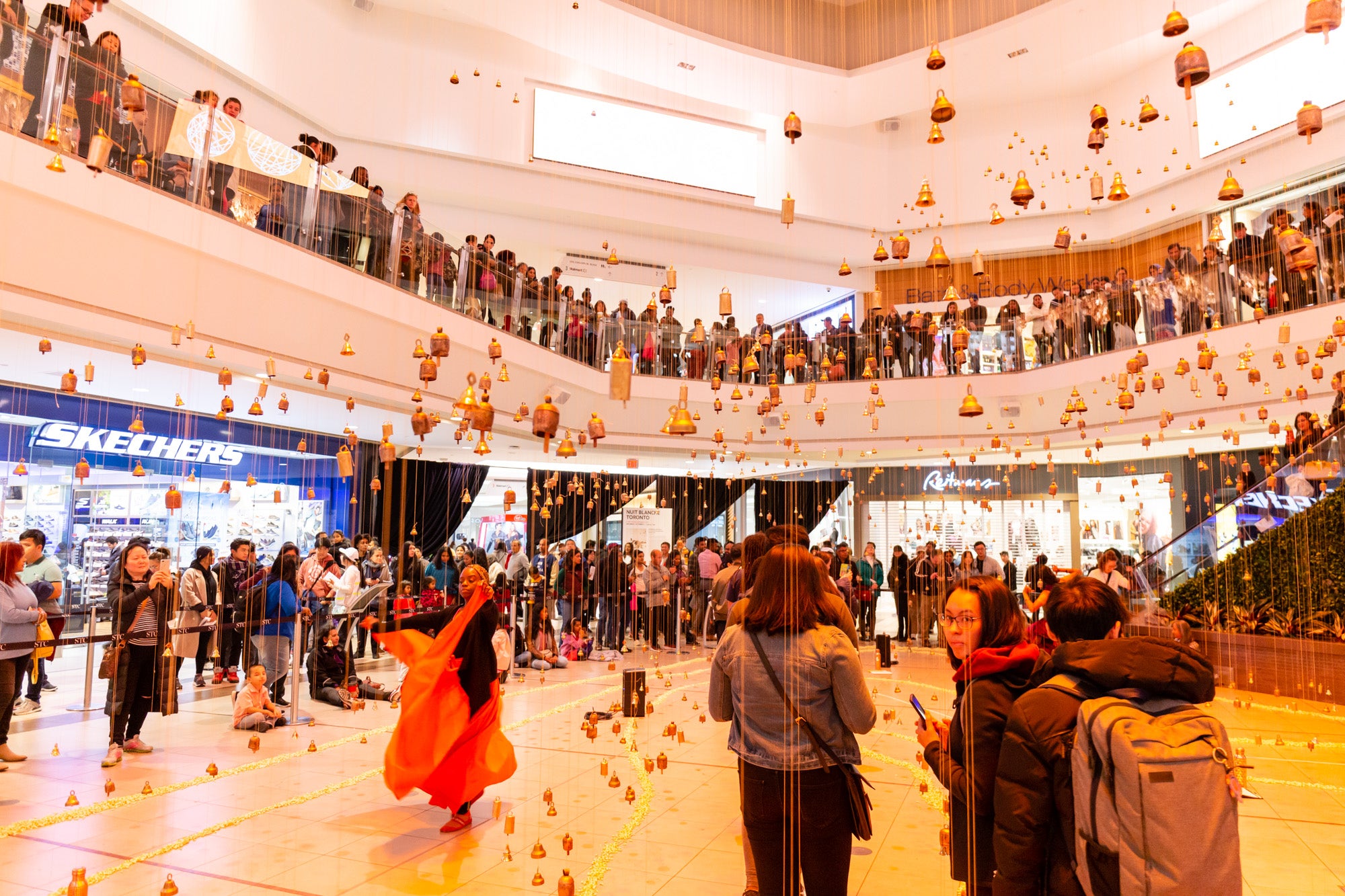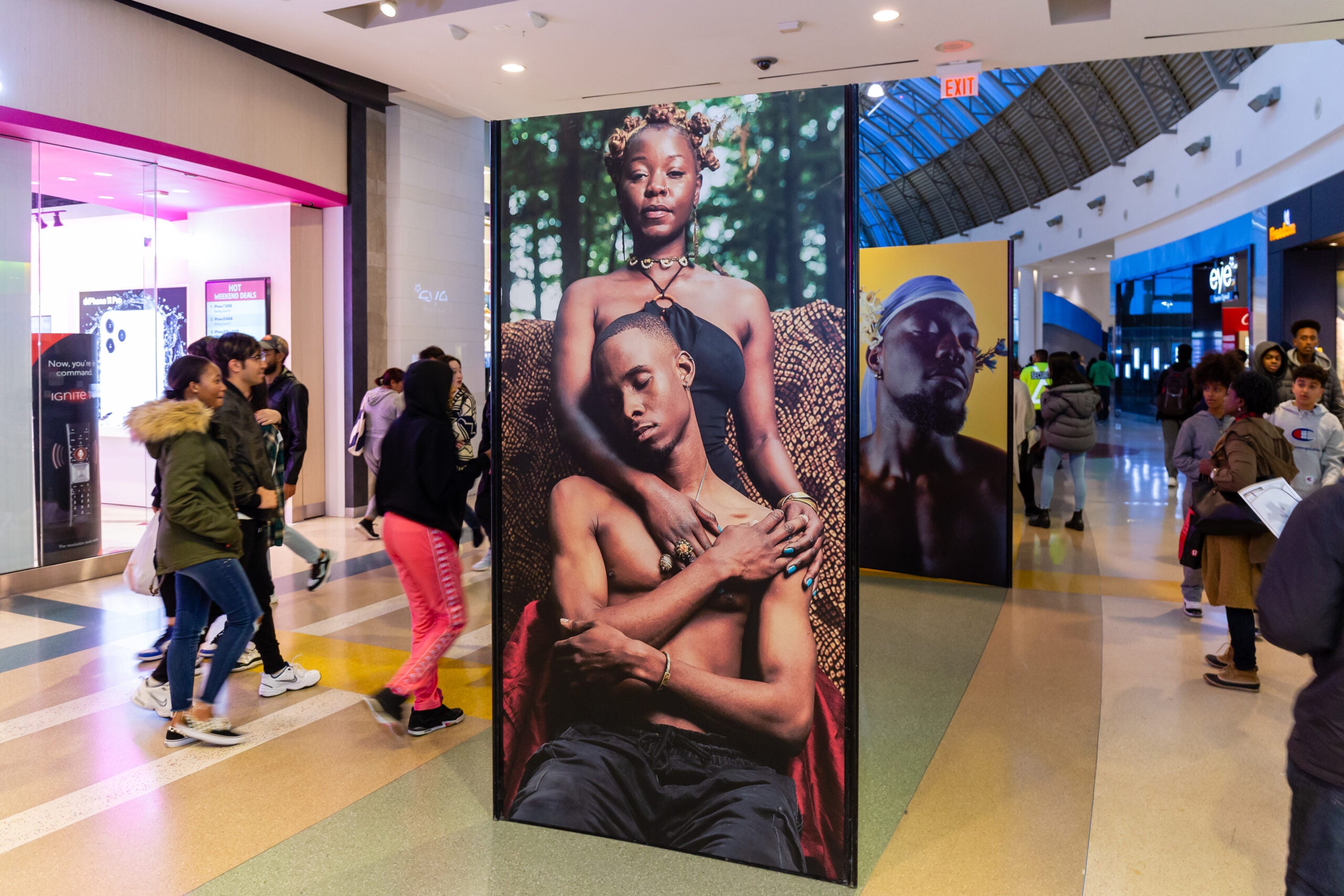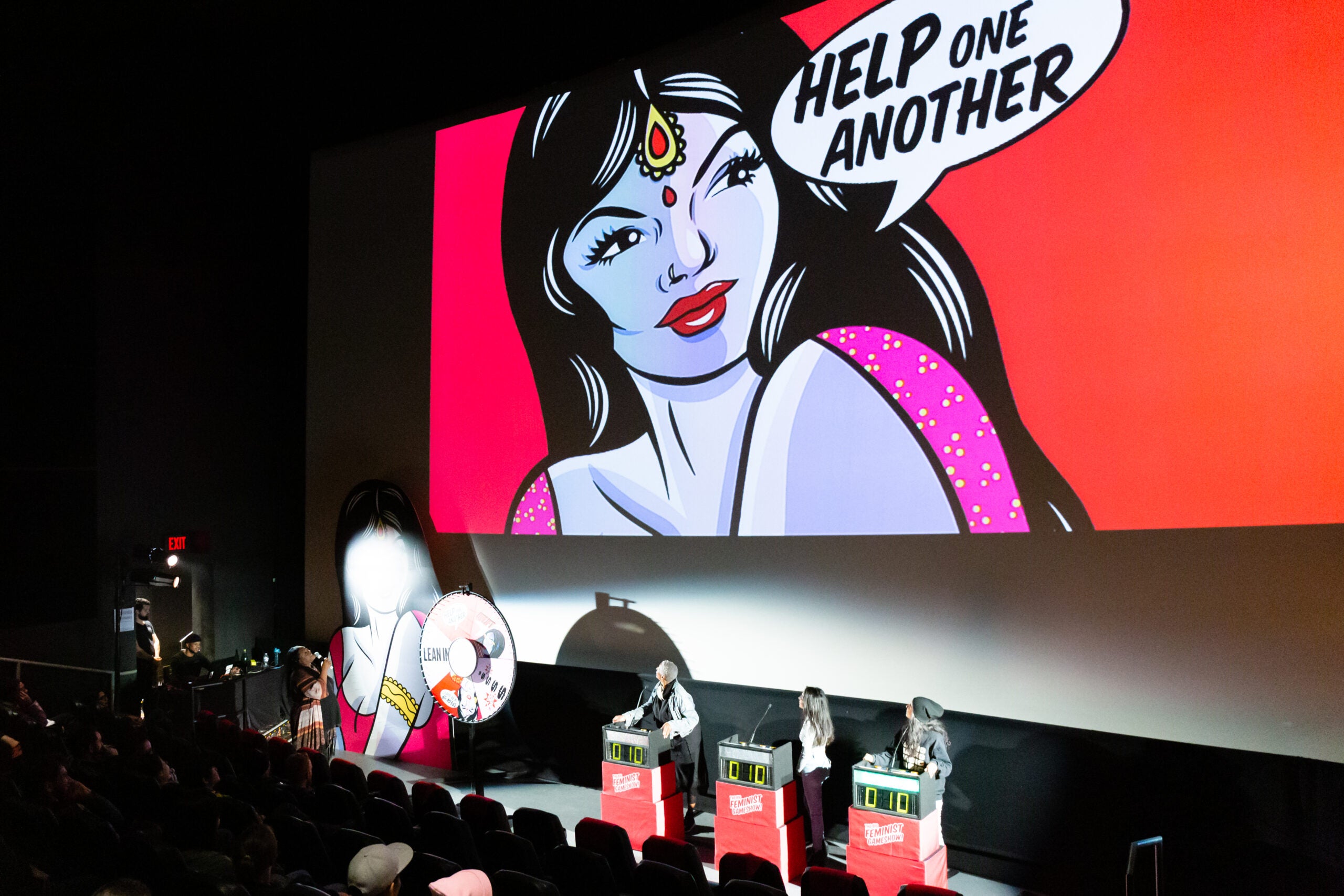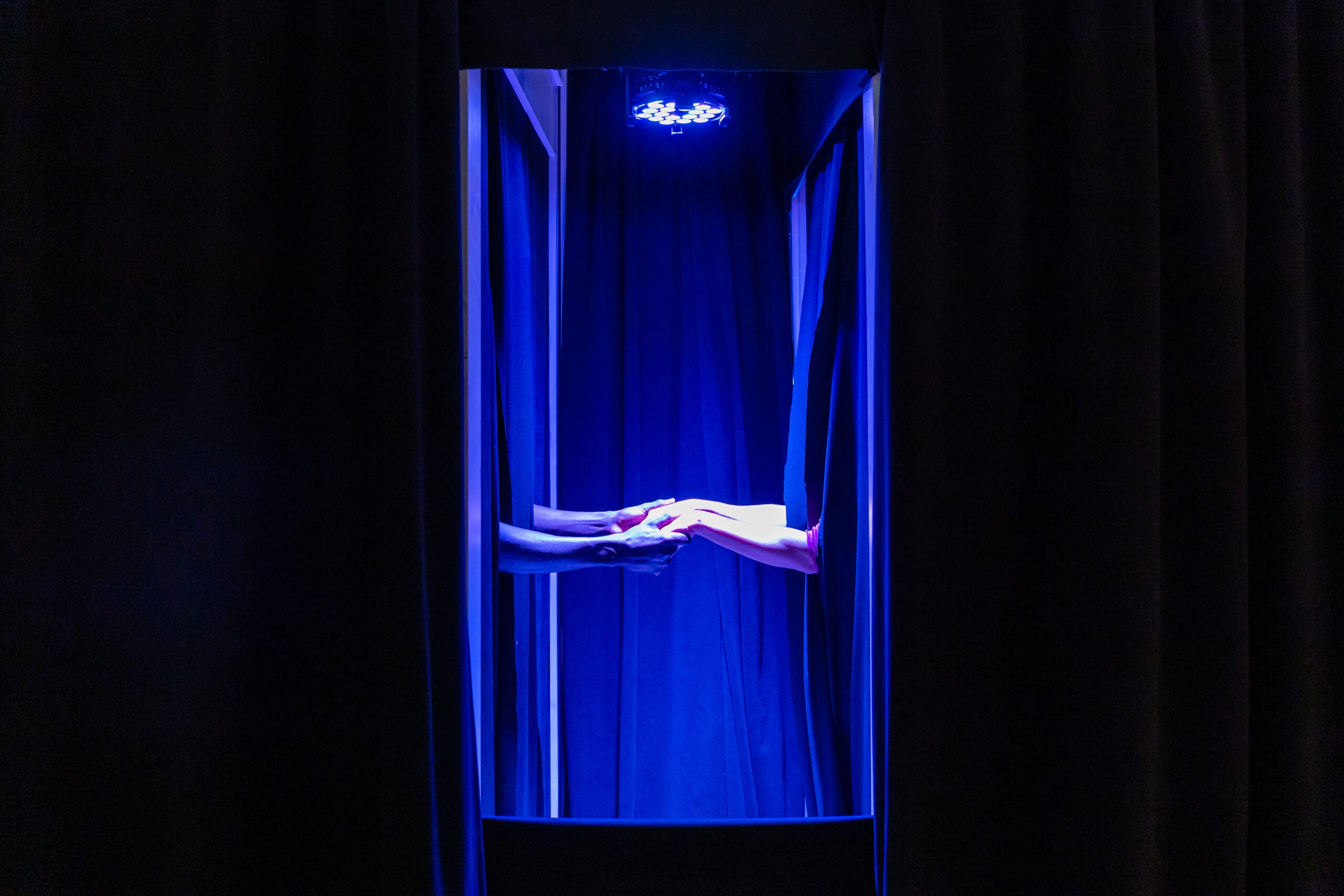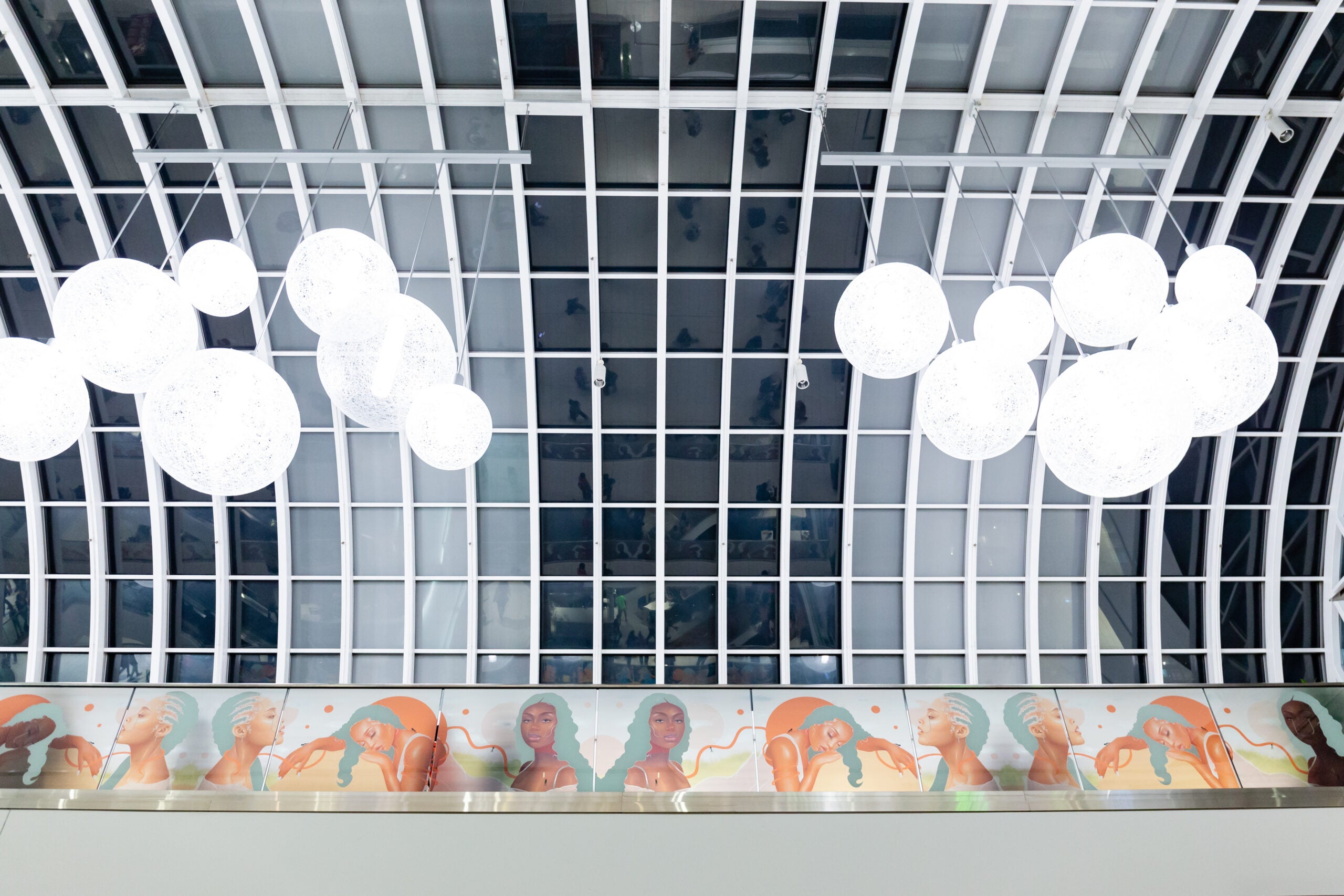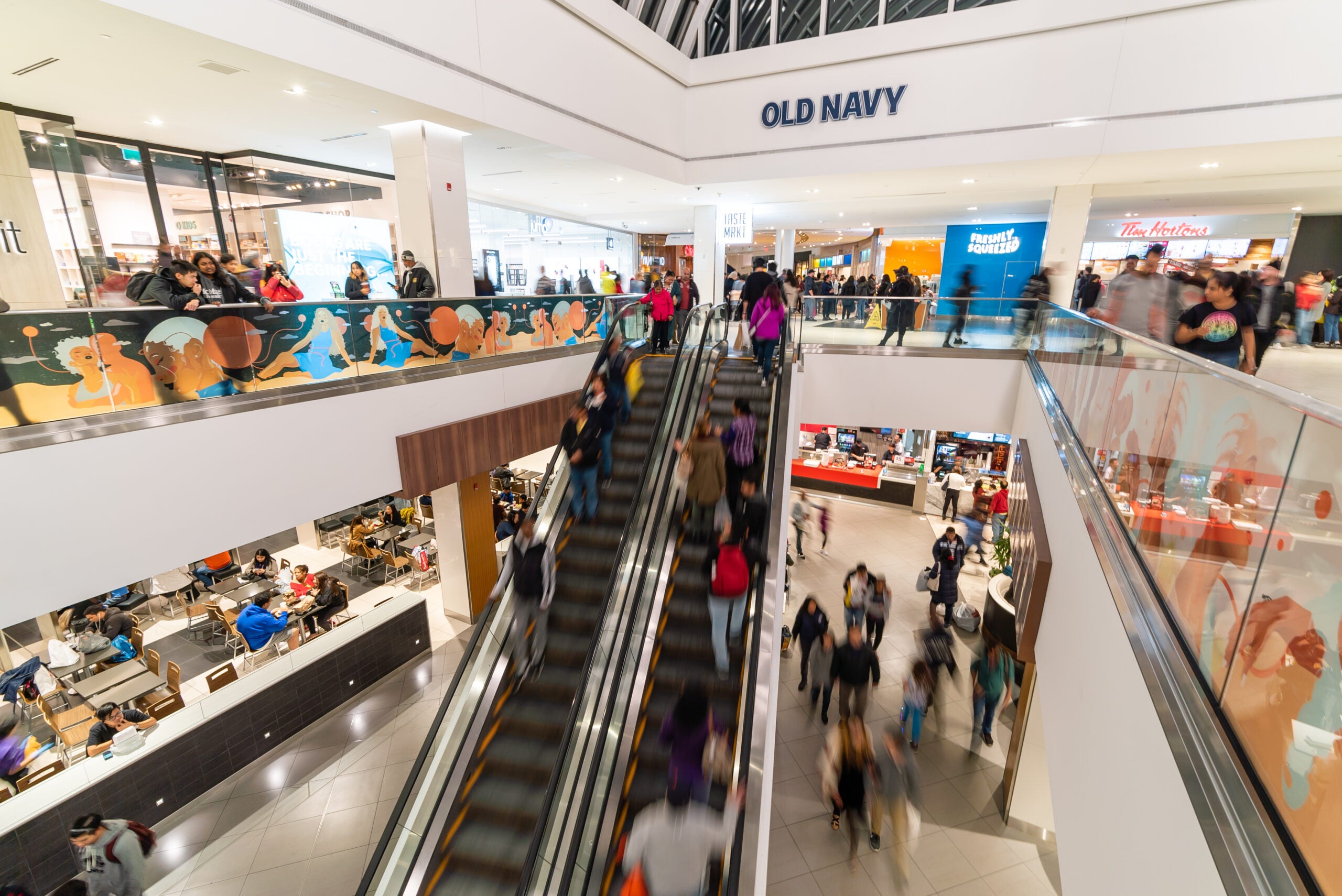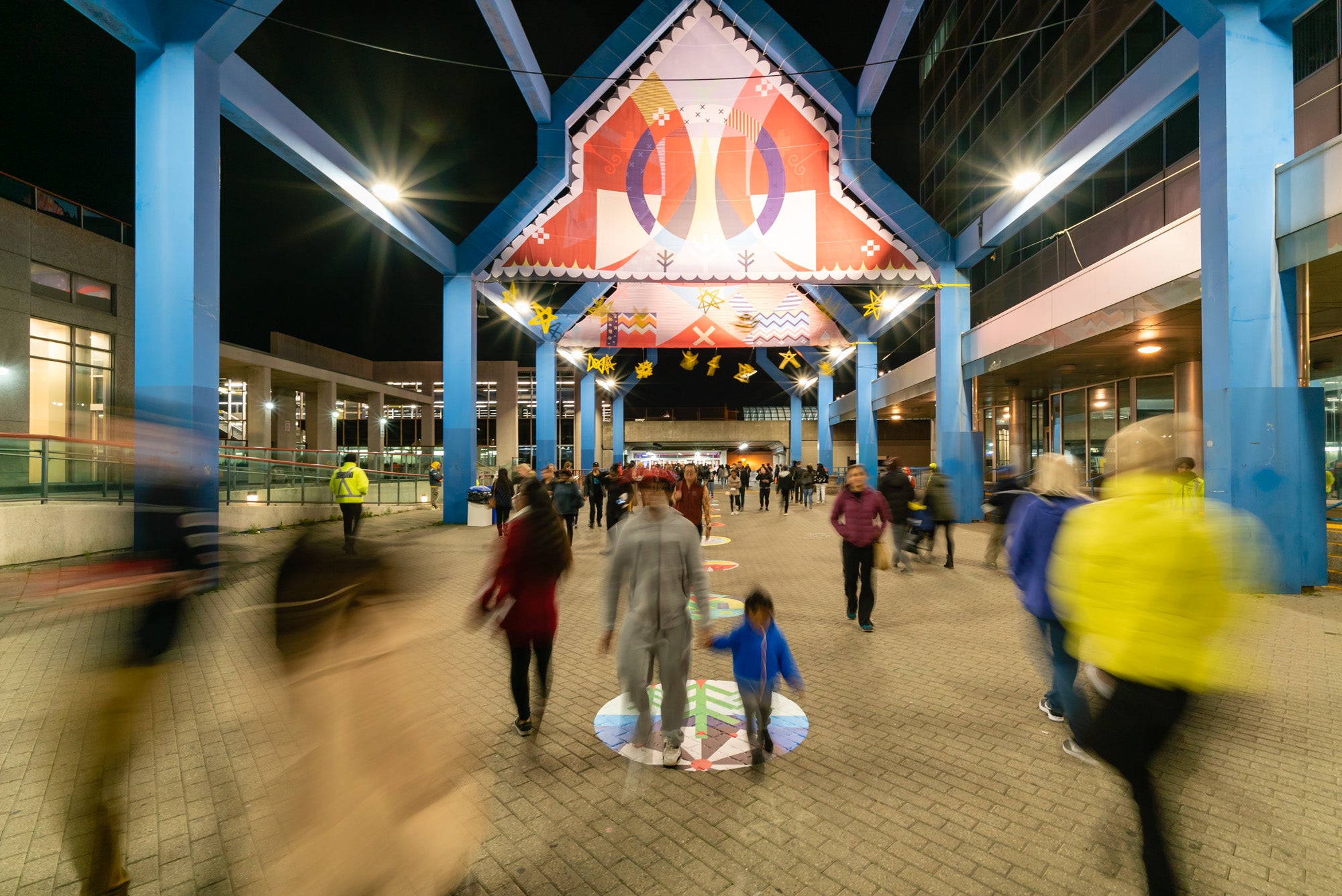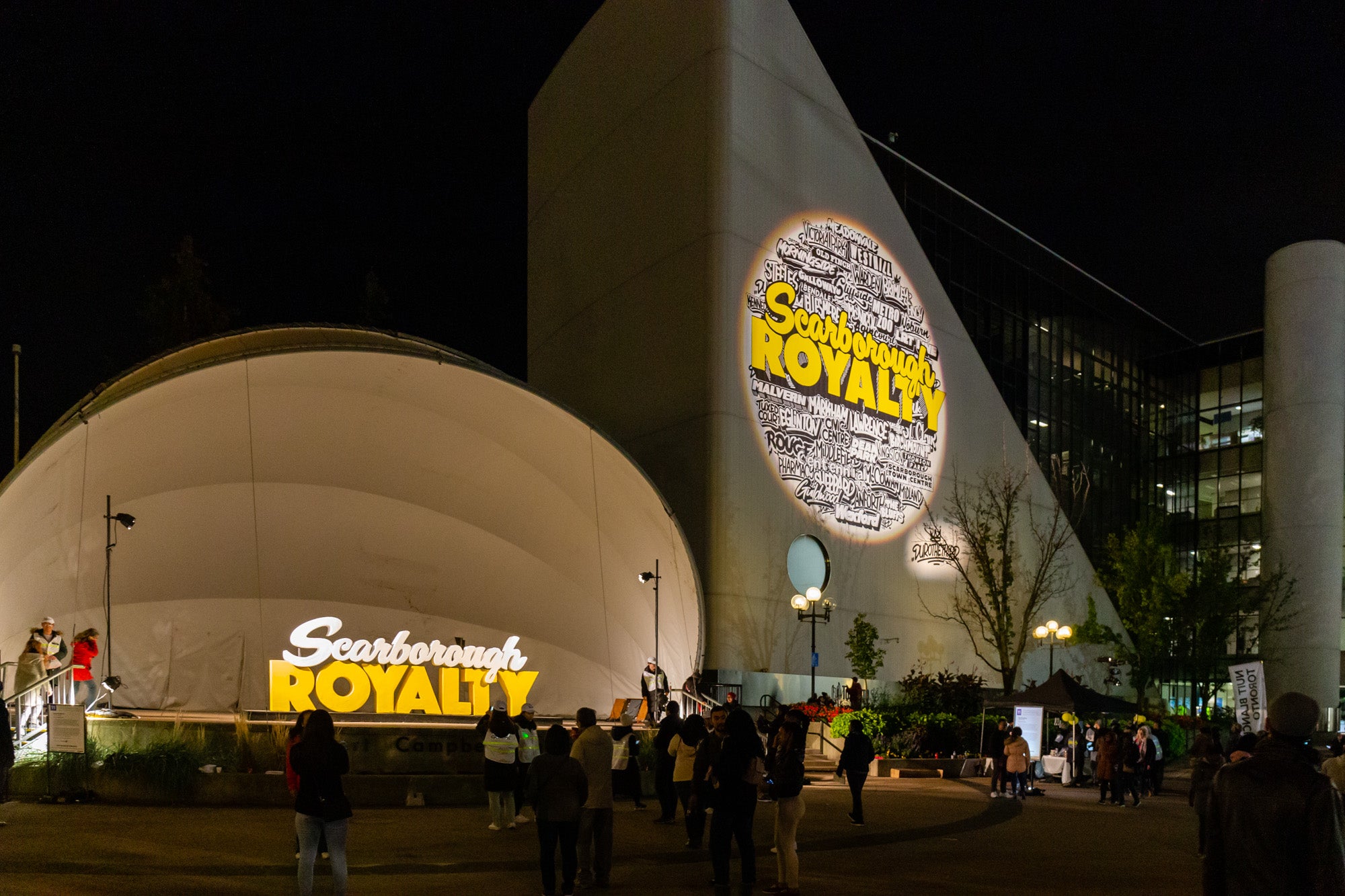 Image Gallery
Nuit Blanche 2018